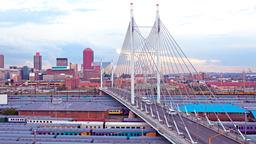 Find cheap flights from District of Columbia to Johannesburg
Search hundreds of travel sites at once for deals on flights to Johannesburg
FAQs for booking flights from District of Columbia to Johannesburg
How does KAYAK find such low prices on flights from District of Columbia to Johannesburg?
How does KAYAK's flight Price Forecast tool help me choose the right time to buy my flight ticket from District of Columbia to Johannesburg?
What is the Hacker Fare option on flights from District of Columbia to Johannesburg?
What is KAYAK's "flexible dates" feature and why should I care when looking for a flight from District of Columbia to Johannesburg?
Top 5 airlines serving from District of Columbia to Johannesburg
Scores according to KAYAK customer reviews
8,0
SWISS
Overall score based on 9 042 reviews
Pros: "Excelente atención, bebidas y comida durante toco el viaje"
Cons: "Todo bien"
Pros: "Crew was friendly"
Cons: "Food"
Pros: "The crew and entertainment"
Cons: "Nothing"
Pros: "Excellent"
Pros: "Got an upgrade to business class"
Pros: "Crew was great, seating comfortable."
Cons: "seat comfort"
Pros: "Crew was great"
Cons: "suddnely delay of 30 Minutes , then waiting in the plane all in all 60 Minutes - thats a long time for a long distance flight"
Pros: "the CREW WAS FRIENDLY AND CELEBRATING EASTER WITH THE GUESTS"
Cons: "THE FOOD WAS ADEQUATE, GIVEN THAT WE WERE ON AN AIRPLANE"
Cons: "Seats and leg space were uncomfortable, staff could have been friendlier and more presentable (cleaner appearance)"
Cons: "Crew was rude and slow"
Pros: "Great friendly crew. Efficient systems."
Cons: "Tight seats. Very little leg room."
Pros: "Nice crew, lot of space"
Pros: "787 is an excellent plane and I could sleep a little"
Cons: "I was boarding at gate C4. Doesn't anyone get it ! Using the word "bomb" in airports is a big no-no however C4 is OK? Even a little old lady knows what C4 stands for."
Pros: "Mobile check in worked well. Onboard service is very good, with decent food and complimentary beverages including beer and wine. Seats are relatively comfortable. Extensive selection of TV and movie entertainment."
Cons: "Boarding was a bit helter skelter. It's a rather annoying that selecting seats is only available for an extra fee. The A340s used on this route are getting a little on the old side, and the once state of the art in seat entertainment system has a tendency to crash frequently and require lengthy reboots."
Pros: "Missed this flight because the first one was late"
Pros: "Both times I flew with Swiss airlines it's been great! Food is pletntiful, staff is very kind."
Pros: "The food wasn't bad"
Cons: "Business seats suck"
Pros: "Food.confort.pillows."
Pros: "The flight to Zurich was delayed so I would have missed my connecting flight. We were automatically rebooked on British airways which got us home three hours sooner than the Swiss air connections. If they did the rebooking, I find that a real plus but can not rate them on anything else."
Cons: "The"
Cons: "Mackenzie Gray/ My flight was cancelled due to bad weather conditions unfortunately. I'm upset that I never received my initinerary for my substitute flight! I tried online and calling the # that was provided no results. I managed to get thru to someone and they told me they would send the info to my email but they never did."
Pros: "Good staff, good boarding, good announcements"
Cons: "The chairs are so small!"
Pros: "Air hostesses were very courteous, friendly and the cabin was clean and comfortable. My flight from jfk to Geneva (then Zurich) was cancelled due to weather in Geneva (Swiss 23) so I got upgraded to a delta flight to Brussels then to Zurich Comfort+ !!! Thank you!"
Cons: "Flight from Zurich to Johannesburg: Swiss 288 (airbus a340-300) Sat in the last row of the Swiss air flight, economy, which was okay but our whole row video enternatinment system didn't work. You'd pick a movie and it wouldn't play. The games, camera and flight status animation all worked but not the movies. Air hostess tried resetting , still nothing. But it was a great opportunity to have a lovely conversation with my new German Friend Barbara and read my book! More lactose intolerant alternatives for breakfast which had much (cheese, yogurt, croissant) Other than those two , excellent flight. Thank you Swiss!"
Cons: "Very late gate change during boarding process resulting in untimely departure."
Cons: "My seat did not recline and my tv did not work"
Pros: "Crew was good on the overseas flight. The purser especially, and his attitude rubbed off on the others."
Cons: "No wifi. Entertainment screen, etc was ancient by competitors' standards. Very difficult to operate, and I could not get it switched off once on. The screen light was in my face all night! I noticed another passenger with the same problem. Screen kept going blurry too. I booked Swissair because the price was good, now I regret that."
Pros: "The crew was amazing, also the service given since it was a long flight."
Cons: "Business class service The hostess forgot my request twice. ..."
Pros: "Crew handled it well"
Pros: "Crew were perfect food was fine"
Cons: "Seat was terrible. 44g is one of the worst seat ever. No place for the my legs..."
Pros: "Great customer service."
Cons: "Breakfast was a strawberry yogurt, orange juice and a croissant. Sugar free options ie. Eggs, rye or whole grain bread are a few examples of sugar free breakfast items that could be provided."
Pros: "The crew members were polite and efficient."
Cons: "There was no climate control. Our rows were freezing cold. People were wearing coats and blankets. Four or five rows up it was warm. My husband asked for more heat and the stewardess said she would turn it up, but nothing happened. Cold air blew out of the ceiling vents for the entire flight. When we reached our gate, we then waited in a long line to have our passports and boarding passes checked again. There were several Swissair crew members, but only one person to check all of the paperwork for economy. Then another long line to show our boarding passes again, while the business class entrance remained unused. Swissair needs someone to manage this better."
Pros: "The food, the crew, and the smooth landing"
Cons: "The seats. Kind of uncomfortable"
Pros: "I was supposed to visit my father who was just put in a nursing home for a few days and the day of my flight I received an email from Swiss that they had rebooked me for the next day! So frustrating! The trip would have gotten so short that it wasn't worth it so I had to reschedule it 6 weeks out. It got my dad really upset! Thank god his health is stable at the moment."
Cons: "person behind me wouldn't allow my seat to recline and was constantly pushing/kicking my seat. I notified crew, but nothing was done about it."
Pros: "Nothing! It was the first day of our honeymoon, and it was ruined by Swiss."
Cons: "This (attempted) flight was like living a nightmare. The aircraft had a problem with the A/C, so we sat in the extremely hot aircraft on the tarmac for 2 hours while they tried to fix the problem. Then, when we were finally told that the aircraft could not fly, the Swiss staff said that we were "not allowed" to leave the aircraft. After stressed passengers confronted the crew demanding to be let off the aircraft, we went back into the terminal to wait for hours in line as just two Swiss staff filled out hotel vouchers by hand for over 200 passengers. Adding insult to injury, we were then told to wait for a hotel shuttle at the curb, despite the fact that the shuttle had stopped running hours earlier at midnight. I didn't fly to Switzerland until the next day, losing hundreds of dollars on a missed hotel stay in Zurich, and travel plans. And it was an awful start to my honeymoon. The way the Swiss staff treated us was unconscionable and insulting. They have not responded to my several written complaints, so maybe Kayak can help!!!"
Pros: "Attentive crew"
Cons: "Long wait for baggage at destination"
Pros: "We were able to purchase an upgrade at the airport -- was a great experience."
Cons: "Delayed boarding due to overheated plane, when we did board it was still warm and we had to sit longer due to other mechanical issues. Wish they would have waited for all issues to be resolved before boarding."
Pros: "Nothing"
Cons: "The most racist and unfriendly and uncivilized people ever."
Pros: "I liked nearly the entire experience. The food was first rate. The crew was friendly & helpful. The seats were so comfortable and the entertainment was plentiful."
Cons: "The boarding process and distance required for transfer was daunting and complicated. Many of us feared we would miss our connection. The lines were excruciatingly long and caused delays that were unnecessary."
Pros: "Nicer plane, on time"
Pros: "Got an entire row to myself so I could lay down and sleep! Thank god! Flight smooth and attendants were kind. I was on a connection and thought I was going to miss my flight but thankfully they wait or all passengers from connections to board (from delayed flights arriving)."
Cons: "I am gluten-free and there was really no options for me to eat. However, the attendants offered me two of the snacks on board that were GF in lieu of a meal. Unfortunate there was no real food I could eat, but the snacks were appreciated."
Pros: "The entertainment system"
Cons: "Direct answer is "nothing"; however, it should be noted that this not a Swiss Air flight. It was a code share on a United Airlines flight."
Cons: "Seat problem."
Pros: "Direct flight"
Cons: "3 hour delay Noisy cabin due to loud engines One could hardly heard the movie audio from the Headphones during movie viewing even after they were replaced"
Pros: "Crew was friendly and made a bad situation as comfortable as possible."
Cons: "The flight was delayed for almost 3 hours for a issue with the pilot's chair. The movies reset in the middle of the showing."
Pros: "Courteous crew, good food."
Cons: "The beer selection could use some work."
Pros: "Overall service was excellent and staff was courteous and helpful."
Cons: "None"
"I dont know"
"the food on board."
Pros: "Flying Business with them couldn't have been better. The 10 hours flight didn't feel that long thanks to the first class service"
Cons: "Th flight from Istanbul to Saint Petersburg though was in an old Airbus 319-100 that should be retired or upgraded soon. Unfortunately I lost my Vaccination Card boarding this last flight. Is there any way I could get it back?"
Cons: "everything sucked time bery bad servive starfed on flight nonacolok was sergvedngypu ilt was really disappoinyling includigbymkthrvlounhr aothee airlione"
Pros: "Customer service"
Pros: "Food & entertainment system"
Cons: "Tight seats"
Pros: "Pilots were good, they provided a smooth ride."
Cons: "Nothing better than other competitors (Qatar Airlines). Turkish Airport had poor washrooms and seatings (not expected from a European country). Flight from Turkey to Pakistan was without earphones, you had to beg for it. Less professional airline crew."
Pros: "Dc to Turkey flight. Great ++ Turkey to Delhi. Ok —"
Cons: "Flight from Istanbul to Delhi was nightmare. It was like a local flight. Nothing called as comfort was there. I had to pay my own $ for alcohol and some snacks and 1 extra burger."
Cons: "The seats are so small and place was very squeeze"
Pros: "Onboard the flight service was fine."
Cons: "The crew at check-in & at boarding checked me in to fly to Tel-Aviv (transiting at Istanbul) without any comment on visa or passport at Washington D.C. In Istanbul, I was not allowed to board on the flight to Tel-Aviv. I was not allowed to stay in Istanbul. Crew (Erin Uler) who stopped me from boarding the flight said he would help, but disappeared. Othes kept sending me back and forth between transfer desk and sales desk with inconsistent advice every time. I had no way out, so decided I will fly to the closest European country. This was after I had been back and forth for 7 hours. I had to pay full for flight to Greece. I asked to be sent back to D.C. they could not even work that out. I have a return ticket to fly back to Washington D.C. with Turkish Airline on 1 Jan and they said they will need to re-ticket my paid return flight as well. Turkish airline crew did not would not help me fix my return flight back to D.C. They have asked me to contact the agent ( Kayak). Now I am stuck in Athens, a country I have never visited nor planned to. My tours & accommodation, all paid for in Israel, I have lost. I had a tour fully paid in Israel. I have no ticket to return back to D.C. even though I paid for ticket with cancellation insurance when I bought the ticket. The advice between Turkish crew who checked my passport (official) while I was flying out of D.C. vs the Turkish crew who stopped me from boarding was inconsistent. If I had been stopped in D.C. I wouldn't have had to face the events that followed. Now I have lost my tours, hotel in Israel. I had to pay extra for flight to Athens and I am paying for hotel and sundry in Athens while waiting for flight out. Turkish crew at Istanbul were not only unhelpful but rude and inconsistent. While I was waiting for 8 hours for a firm information, shouting matches between Turkish crew and customers went on at least a dozen times. Inconsistent information from Turkish staff has led me to be currently stuck in Athens. I am waiting for a way back to D.C. There should be a rule that fines an airline if they board people without accurate visa papers and they fail to check it. There should also be a fine to the airline if they stop people from boarding at a transit airport leaving passanger stranded with nowhere to go or return. I ask this issue to be looked at, as I am currently stuck in Athens. I need a ticket to go back to D.C."
Pros: "The staff the staff the staff. They made the trip so enjoyable. The A330-300 aircraft was smooth and silent. Very impressed"
Cons: "The seats in business class were not as soft as they could be but very impressed overall and good value for the cost of the business class ticket"
Pros: "Nothing. I guess the fact that I made it to Israel?"
Cons: "Your incompetent agents messed up my reservation multiple times. They called my home and emailed asking for a payment, even though my client bought the ticket for me. Then, when I was checking in I realized my name was wrong even though my client has a document that proves she typed the right name. Finally, and AGAIN KAYAK, I arrive at the airport and Turkish Air says the ticket is booked but not ticked. So I had to jump on a 30min wait over the phone trying to solve issue after issue. Never doing business again with Kayak."
Pros: "The crew were all very polite and friendly."
Cons: "Nothing to complain about!"
Pros: "Service was great, very polite crew. The food was so far the best comparing with other airlines I flew with. Planes were clean."
Cons: "The flight arrived with delay in Istanbul. The connecting flight was delayed as well. Hopefully I won't experience that on the way back. One of the passengers said that flights are always delayed when arriving to Istanbul waiting for gates."
Pros: "I had empty seats next to me"
Cons: "The guy that checked me in was very rude and wasn't smiling at all and then he showed my passport picture to his colleague and they both started laughing. I was trying to use the restroom on the plane but there was a person in there for a long time; I waited outside patiently and then when I got in I brushed my teeth and used the toilet. It didn't take me that long but the flight attendant knocked hard on the door but she didn't do that for me with the other guy. I didn't feel welcomed at all from the crew honestly."
Cons: "Seats are too cramped and not enough leg room. Plus our seats did not recline which is painful on a 10 hour flight. The flight attendants and front desk workers had an attitude as well."
Cons: "Late into the flight there appeared to be a medical emergency taking place just a few rows ahead of me. No announcement was made; it was as though we were expected to ignore the situation. But with the lights in the cabin turned on, a small crowd gathered, and the passenger being vocal in his distress .. . a brief announcement would have been nice: Situation under control, no need to worry, flight will continue as scheduled. The passenger had a relapse a few hours later - again no acknowledgement from the crew to reassure those of us who could hear his cries of distress."
Pros: "Excellent service, food, and entertainment options!"
Pros: "Excellent service with comfort"
Cons: "All was great"
Cons: "There was a female attendant who as soon as I got to my seat asked me to stop blocking the aisle. I found this very annoying because I'd only just stopped at my seat. I found her manner disrespectful."
Pros: "Great service in the airplane plus they offer some amenities like slippers, tooth paste and toothbrush, they offer you wet towels to clean and refresh yourself during he flight. Really good."
Pros: "The food and entertainment were okay."
Cons: "The staff was rude. The entertainment consoles didn't work well."
Pros: "Entertainment was great, crew were polite and attentive"
Cons: "Not enough leg room for anyone over 6ft tall"
Cons: "They are telling me because I booked with Kayak through PriceLine or vice versa they will not give me any hotel for my 14 hours lay over."
Pros: "I liked the food and the staff were very friendly"
Pros: "The food is not bad, and the crew was good. The in flight entertainment selections were also good."
Cons: "The seats are too small to recline for someone who is about 185cm tall. I was not able to sleep, in spite of the late hour of the flight. Had a one hour layover in Istanbul, and the gates were at opposite sides of the crowded airport, which made the connection difficult."
Pros: "Loved the selection of movies. Airplane seats were comfy. Departure and connections were on time."
Cons: "Flight attendants were very slow to respond to requests and when an old passenger threw up, they didn't offer him help. They just sprayed the area and left the yuck instead of cleaning up immediately, despite my numerous requests. So you can imagine the smell."
Pros: "I love Turkish airlines, expecially when it's a connection flight to Istanbul. I am an American citizen living in USA and my wife and I travel to Egypt quite frequently. We have realized the big distinction in services when we travel from USA to Turkey VS Turkey to Egypt . The USA to Egypt staff was great, especially the ones at dulles airport."
Cons: "The only problem I had with that was the infant Bassinet, it was extremely uncomfortable for our baby"
Pros: "Care packages, the hot washcloth, the little details on the toilet and the choices"
Cons: "It seemed the flight attendants were annoyed by the passengers. Heard there was one food Cart missing so that may have caused the briskness in attitude. Seats weren't as comfortable as I was hoping"
Pros: "We didn't crash"
Cons: "Took too long. Build a transporter soon"
Pros: "The entertainment was excellent!"
Cons: "The comfort level for that long of a flight was very poor. Seats are way too close together. There is no knee room from the seats at the front at all. People operating their video monitor is a disturbing fact for the passengers who sits in front of them."
Pros: "Good entertainment system with lots of options."
Cons: "The plane was uncomfortably warm throughout the (long!) flight, which made it difficult to get any rest."
Pros: "The staff, as usual, were fantastic. They handled the screaming babies well. Likewise, the movie selection was decent."
Cons: "On both meals they ran out of one meal option so no choice was available. The bathrooms got pretty got pretty gross towards the end of the flight."
Pros: "Offered us a free meal for the poor service."
Cons: "Old, uncomfortable plane. Took off 30-40 minutes late. Poor quality food. Circled Istanbul airport for 15 minutes without any communication. Flight arrived late, but no info. on connecting flights provided. At least eight passengers ran through the Istanbul airport to catch the connecting flight to Rome and, despite the fact that the plane was still at the gate, the gate staff person would not allow any of us on the flight. Customer service staff were unhelpful and had a negative attitude. The transfer were helpful."
Pros: "Friendly airline and super organized and efficient from start to finish. By far the best airline our group has flown with!"
Cons: "car seat not wrapped in plastic bag so I lost my cushions on the seat. Now my child can no longer use it."
Cons: "Seats were horrible - I've never been so uncomfortable on an international flight. Also, seat was broken and I couldn't push it back for sleeping. Flight attendant tried to help be but seat was broken"
Pros: "Everything"
Pros: "Service was exceelent and all crew staff were professional and friendly and courteous."
Cons: "We end up spending almost 1,200 use extra to reach Washington and return to Yaounde."
Pros: "Not trying to be flattering here but it really is a good airline."
Pros: "The variety of films on show was decent"
Cons: "The crew skipped our aisle whilst delivering the toiletry bags, some announcements were made purely in Turkish without regard to English passengers. The boarding gate from Istanbul was opened much later than the advertised times."
Pros: "I loved the bendable headrests. Olives and cheeses are different airplane food and really nice. Plentiful blankets and pillows."
Cons: "They didn't have any child-sized headphones available for my daughter."
Cons: "I booked my flight with Turkish Airlines for June 28th at 11:05 pm. A few hours before my flight, there were bombings in the airport in Istanbul, which was where I was flying into. I tried for hours to contact Turkish Airlines and their phone was disconnected. I could not reach anyone to try to re-schedule a new flight or to ask if the flight was going to be re-directed. I received no information and ended up having to book a new flight for the next day. After my flight had already left Turkish Airlines posted on their website an alert. I am shocked that it took so long to post any information and I am very upset that I was unable to reach customer service. I will NOT be choosing this airline to fly on again."
Pros: "I loved being able to stay in Istanbul for a while. We had a great time during the layover, and the flight was incredible. The entertainment was top notch, and the food was as well. They had delicious olives and cheese on most meals, and the hot food had great use of tomatoes and umami to add taste to the meals. It has been a great experience traveling on Turkish Airlines, and I would suggest it for everyone."
Cons: "Leg room for the seats were a little tight."
Pros: "This was my first time flying with Turkish Airlines, and I had a great experience. I travel internationally a lot and it has been by far the best airline I have been on. I love flights that give you a hot towel when you arrive, so that was a big plus in my book. The flight stewards were so helpful both on and off the flight. The food was delicious. Movie selections were freat ad well."
Cons: "Nothing."
Pros: "The planes were clean and staff really helpful. The actual flights were great."
Cons: "At Istanbul the staff in the airport were confused about where the gate was and we missed our flight and then we had to purchase new tickets. And they did not honor our original tickets. That was almost 900 dollars gone because they would not honor our tickets. I am hoping for a refund."
Pros: "Liked the hot towel, good service and gift bag of toiletries - unique among airlines for Economy passengers."
Cons: "There is a sthg in the food which was plastic.and it could be really dangerous for me.I showed the hostes and said they could change in flight from istanbul to izmir."
Pros: "Other than what I've mentioned below, everything was great."
Cons: "It was a pretty physically uncomfortable flight. My seat wouldn't recline even a tiny bit and it was a 9+ hour flight. The flight attendant tried to help but was unable to get it to move either."
Pros: "The crew was amazing."
Cons: "Nothing"
Cons: "Snacks need some variety"
Pros: "Quick and painless, and so appreciate Delta's respect for social distancing while other flagship carriers have returned to booking full flights"
Cons: "Great flight all around."
Pros: "Crew was exceptionally nice. Live DISH TV unexpected and appreciated."
Cons: "Flight was freezing. Crew was overly concerned about my tree nut allergy. Been flying for 40+ years and this was the first time any one has asked...appreciate it but they went overboard"
Cons: "Great"
Pros: "Great crew great pilot great entertainment"
Cons: "The way we board feels very classist."
Pros: "Good on time flight"
Pros: "Not a lot"
Cons: "Customer service"
Pros: "Comfy"
Cons: "Seats a lil tight"
Pros: "The crew was amazing and polite."
Cons: "Nothing needed to be done"
Cons: "Not having a delayed flight."
Pros: "Crew did a great job communicating what was happening while we were delayed"
Cons: "Compensation for our time or schedule mishaps."
Pros: "The crew rocked!!!! Professional and fun. We enjoyed the music."
Cons: "WiFi didn't work well. Still great flight."
Pros: "extra legroom of comfort plus zone"
Cons: "Bordung process runs smoother now that the order is made clear ahead of time. In jfk they did not have the columns marked "comfort" "priority? "Main 3", etc, like they had at Reagan arpoirt in DC"
Pros: "I like being able to charge my devices"
Cons: "Better movies"
Cons: "Stop being LATE!!!!"
Pros: "Crew was very kind and entertainment was good when available"
Cons: "WiFi in all flights"
Pros: "It was quick"
Cons: "Horribly shaky. Thought I was going to throw up. The male flight attendant came off as rude. Just happy I got off the plane alive because it was rough"
Cons: "Better ? Impossible!"
Pros: "The plane was very new and clean; entertainment options and food were very good; it was a good flight."
Cons: "At baggage drop-DCA: Charged me for a bag when I had a status that allows 1 bag free; she would not listen, made me pay for it in order to check my bag and then told me to go over to customer service and ask for a refund."
Pros: "Arrive early. On time departure."
Cons: "My row 34 D did not have entertainment - had to move to another seat and row."
Pros: "The flight"
Cons: "The flight"
Pros: "Easy boarding process, on-time departure and arrival and extremely comfortable!"
Cons: "NA"
Pros: "Everything on time, friendly and helpful attendants"
Cons: "Why does boarding have to happen with several other flights, gets confusing. Have other flights board at a different time or from another gate far away so customers don't get confused"
Pros: "The service was excellent from boarding to inflight operations everyone seemed happy and made a honest attempt to be helpful and create an enjoyable experience for me and my Travel Partner."
Cons: "Plane was late coming in and my departure time was 30 minutes off schedule."
Pros: "Staff was friendly."
Cons: "During boarding, the sign wasn't updated after Zone 1. I was watching the board from a distance while on the phone, waiting for Zone 4 to come up. Fortunately, I heard them say "final boarding" over the intercom; otherwise I could have missed my flight."
Pros: "The crew were nice and friendly. The plane was new with lots of amenities"
Cons: "The new plane has NO leg room at all. It's the worst leg room i've Experienced for such a large plane. I'm 6'1" and my knees would only fit if I spread my legs wide and sit back deep into the chair."
Cons: "Crew wasn't very friendly"
Cons: "Aircraft seemed shabby despite refresh of Comfort Plus, food was really mediocre. Steer clear of the Asian Veg option."
Pros: "Good in general."
Cons: "No wifi, no leg room"
Pros: "everything is fine except th nickel and dime."
Cons: "Why do airlines charge you an arm and a leg to fly then force to 1. Check a bag, or 2. Get a drink, or 3. Get a seat in an exit row or worst of all now 4. WIFI IS NOW A STANDARD ON PLANES BUT PASSENGERS MUST PAY?!?!"
Pros: "Helpful DCA counter personnel, cabin crew and comfy aircraft. On time both ways!"
Pros: "Movie selection and cable channels"
Cons: "My connection was abruptly changed, it took a long time to straighten out, but they eventually did."
Cons: "The male flight attendant my section was very unpleasant to the elderly passengers in my area and just left me very uneasy about the flight"
Pros: "Flight attendant gave me the can of Diet Coke and extra pretzels when requested. The entertainment was excellent, the TV screen in the seats. Good choice of TV shows"
Cons: "Seat size"
Pros: "Service was fast and the inflight entertainment is free. Lots of movies to chose from, which is nice for the long flight."
Cons: "It was the most cramped I have ever felt in a plane and also the longest flight. Horrible combination. Some of the crew were snippy."
Pros: "Quick service - uneventful."
Pros: "Loved the Clear/Skymiles fingerprint boarding! Great line markers at DCA as well. Would love to see those in other cities."
Pros: "Customer services"
Pros: "Great service very courteous crew. Smooth takeoff and landing."
Cons: "Nothing"
Pros: "Crew was good."
Cons: "Plane was late"
Cons: "Never announced we were over 10Kfeet and could turn on electronic equipment, attendant seemed cross when her question "pretzels or coockie?" was answered "yes.""
Pros: "Comfortable flight, plenty of leg room and I live the individual chargers at each chair."
Cons: "When I pay more for a direct flight, I expect my flight to be non stop. Delta changed my flight and added a layover but I didn't receive any recompense from the airline. Seems very odd."
Pros: "Good experience overall. Pleasant staff. Movie features were wonderful and helped pass the time."
Pros: "I'm always happy when I get a Delta flight that has the in flight entertainment. Good selection of tv shows, movies and music. Makes the time go by fast"
Cons: "Can't really think of anything I don't like the"
Pros: "The service. The plane (seemed like an international plane). Food options. The service and the service. There was a problem getting on, they allowed premium members to board but when I got to the plane, I was scolded by the cleaning crew lady (maybe the Mgr) that they were not ready and that she had informed 'them' of that and that no one is allowed to board while they are cleaning."
Cons: "Spent $25 on Main Cabin Preferred when I thought it was Economy Comfort. Did not really change my experience and i'm out $25."
"There was no special meal on board even though I spent hours on hold to request one!"
Pros: "Great staff , amazing dinner, and the entertainment screen size was best"
Cons: "Seats could be a little bigger"
Cons: "Frankfurt connecting flights, security, and Passport control are terribly inefficient, with unclear guides to get passengers from B gates to A gates."
Cons: "Food poor going to Munich , legroom poor."
Pros: "Smooth and easy flight"
Cons: "Food and drinks served late"
Pros: "the crew was good , seat was not so comfortable"
Cons: "seat need to be more soft for a trip during 8h //"
Pros: "Excellent seats, excellent and friendly service:)"
Pros: "Not enough restrooms the food was not the good mor"
Cons: "More choices for food seats not comfortable too narrow no space"
Pros: "Everything except the checking in process"
Pros: "the airplane was brand new. l really like it and the crew was nice."
Cons: "The seats were not super comfortable in economy class. There was enough leg-room but the seat itself was not."
Pros: "Yes, everything was great"
Pros: "The crew was very friendly and provided excellent service"
Cons: "The seat could have been a little bit more comfortable. Then again for a long trip, unless you are in business or first class, it's not going to be that comfortable."
Cons: "Fight could have been on time! It was over 45 minutes late, because of the crew"
Pros: "Efficient boarding, friendly crew, nice range of entertainment options."
Cons: "An economy seat is an economy seat ...."
Cons: "No complaints. Good vegan food."
Cons: "Better food/choice-make it on time....and its quite cold in the plane-not sure why."
Pros: "Touch screen is sharp and responsive."
Cons: "Food is ok. Used to be better a few years ago when the cuisine had a Southest Asian fusion style."
Cons: "The temperature on the airplane was uncomfortably warm. Not sure what was up with the AC but I had to change clothes and freshen up once arriving at my layover."
Pros: "Nothing"
Cons: "The flight left 19 minutes early, stranding 7 people who were connecting from New Orleans. We ran across the entire airport and made it to the gate before departure time. The employee at Lufthansa Senator lounge was nice enough to tell us that the crew must have felt like leaving early. She was very nonchalant about the whole issue. She also refused to assist us, and told us we needed to exit the airport and reenter through the ticketing counter. I upheld my end of the deal by reaching the gate in time. This situation needs to be rectified."
Pros: "Greate service, good food, planty of legs room, everything on schedule and super comunication via email, text messeges!"
Pros: "Treated passengers well - even those of us in steerage. Food was excellent and entertainment options plentiful. Coach is still coach, and it's hard to settle in for a nap. So, if arriving rested is important to you, spring for business class."
Pros: "Underseat AC power and USB power was the highlight of the trip."
Cons: "Food portions were tiny. Totally dehydrated at the end of the flight, and water was passed out in 100 mL servings. Insufficient space under the seat for a backpack."
Pros: "I wasn't expecting free in-flight movies and meals, which were very welcome"
Cons: "After usual perfect service from Luftahansa, I noticed that my lagguage was opened and destroyed."
Pros: "Impecable service. Even worth flying through FRA."
Cons: "Nothing. Everything, as always, great. Keep it up."
Cons: "This particular flight was delayed beyond reaching the next sep,so we have to rebook our flight threw Chicago in uncomfortable hurry."
Pros: "Boarding was made seamless. Seating legroom always seems to be better then others I have flown with. Food seems to be better too. The flight crew is very friendly!"
Cons: "Walked a very long way in Frankfurf airport to transfer to another flight."
Cons: "Frankfurt Airport is awful! Finding how to go thru immigration and being sent to three different places. Trying to figure out how to get to baggage claim. And the. Sorting out trains into the city. Worse than Charles de Gaul and I thought that was the real rock bottom."
Pros: "Food was great."
Cons: "Entertainment was frustrating"
Pros: "Restful flight"
Pros: "The service by the flight attendants was very good starting from the welcome to the end in spite of the fact that it was quite late night flight. Also by fortunate luck I had the chance to sleep as the next three seats to me were all empty in the middle block, which made the whole trip less exhaustive."
Cons: "If the seats next to me weren't empty and I couldn't lay down across all of them it would have been a difficult flight as the economy seats are not even close with economy comfort levels of other international airlines like Turkish Airlines especially the seat pitch size. Entertainment choices could be improved by more recent movies. There were very few selection."
Pros: "The in flight crew was great"
Cons: "I arrived a bit late to the airport. 5:15pm for a 6:05p for an international flight. I realize It is very late. I was delayed by donald trump protestors blocking the highway (not your fault). Dulles was a ghost town ( abnormally slow). All I had was carry-on. They said they closed the flight. They quoted me at $1800 for a one way ticket directly from Lufthansa. The original round trip was $900. I declined, sat down for 15 min booked another Lufthansa flight online for $800, checked in and was through security by 5:50. Just in time for my original flights last call. I could have made it easily. Boooo Lufthansa booo."
Pros: "The cabin crew was excellent all around, really made the experience a pleasure. Also very helpful when I couldn't locate my wallet as I was preparing to deplane, both in terms of helping me look and explaining what I could do if it didn't turn up (eventually it did, before I disembarked)."
Cons: "The seats, while relatively comfortable on their own, were really jammed in; it felt cramped even as a smaller adult. And the boarding process in Washington seemed to take a very long time."
Pros: "they were on-time and we got from IAD to FRA in one piece."
Cons: "you had to pay $35 ahead of time just to select your seats...they only allow 1 checked bag, half the flight was empty in eco plus but they still wanted you to pay to "upgrade", integration with UAL is cumbersome and difficult as you cant manage both legs of a UAL/LH flight from one carrier. Overall mediocre but hey - Cheap fares, you get what you pay for."
Pros: "Excellent service, on time arrival, a great experience! Everything was easy with Lufthansa, which soothed my jitters and helped me relax (as much as is possible!)"
Pros: "the two older female stewards spoke slow enough so I could understand. The customer service rep in the lobby was always friendly, knowlegeable and able to help me. For example, I did not know, when boarding, if we had to show our passports, but I asked him and we did not. I did not grasp the five levels of boarding he mentioned. I knew our group was not handicapped and we were economy, but I did not really know if we were group 4 or 5 to board."
Cons: "There was one female steward who made me take my carry on bag from the upper deck and store it below my seat so another lady's much, much larger bag would fit. Her bag was so large, I can't believe it met the standards. On the other hand, this procedure may be the way things work out,for the good of everyone, but it came as a surprise to me. To accomplish the task, she even asked another female to move her carry on from the rack above her to another several rows down. This lady's hair was too big for such a small plane. She talked way too fast in the first monologue. The plane seemed cheap and the sub airline had an air outlet that would not turn off and leaked with water mist. There was an air conditioner that also had a water vapor leak overhead, which my son said was a 'strip' which he could not control. We were seating in the back row. We noticed the plane was operated by Mesa airlines and the plane was assembled in Brazil, giving me a feeling of excessive cost cutting. Also, the pilot had an accent that sort of added to the 'Brazil' thing that he was not a native English speaker. However, he had a good landing at Atlanta near midnight. I did not feel I was on a real 'United' Airlines flight."
Cons: "The cabin got a little hot during the night and made it hard to be comfortable. Also, the seats lean pretty far back so I had little room in front of me when the person sitting in front of me leaned their seat all the way back."
Pros: "Smooth flight"
Pros: "Everything"
Cons: "Not a thing"
Pros: "excellent dinner selection movies and on screen entertainment were great"
Cons: "2 hour wait on tarmac in Dulles for weather no one in the crew could tell us where our connecting gait was or whether we would have enough time to make it"
Pros: "Everything was amazing Very pleased!"
Cons: "Good choice entertainment but system is slow to respond and crashed on a few occasions"
Pros: "Munich airport is convenient and boarding went smoothly"
Cons: "This was an SAA plane, not Lufthansa. I have only had excellent service on Lufthansa. This flight again did not have a functioning entertainment system. I asked for this to be addressed and the SAA crew ignored the request and in the morning looked surprised to find out that several of the TV monitors had not worked at anytime on the flight. Not impressed."
Pros: "Food was actually pretty good, and was plentiful. Comfortable seating."
Cons: "I don't think my tv worked."
Pros: "The flight was delayed two hours. I flew them 10 years ago and thought their seervice rivaled the Asian airlines. Now their service and seat comfort is near the cellar dwellars. The premium coach seat I paid extra for was the narrowest coach seat I have ever had the misfortune to sit in. I am a small man. 5'*8" 165lbs. The normal sized man next to me and I had to sit with our elbows pinned to our ribs. Eight hours of hell. I also had a totally irritating woman from syria behind me. She pushed and banged on my seat back the entire 8 hours. She had to have her loud mouth yapping most of the flight. That was the worse experience I have had flying. Also the attendents didnt care about me. I had to ask for tea. Had to ask three times as they were waalking off"
Cons: "The flight was delayed 2 hours. The seat was tiny , cramped and uncomfortable. I travel a lot. This is the first negative review I have written in 55 years of flying."
Pros: "It got me to my destination. The onboard entertainment system was nice."
Cons: "Boarding was chaotic. We were required to line up and have our cabin baggage measured in the sizing apparatus. Elite (*Gold) FF members were not told to board early and when I asked one agent she directed me to the general boarding lines; only the agent at desk told me to board with the First/Biz passengers. The food had no flavor at all."
Pros: "Nothing to like since it was cancelled"
Cons: "This was a very long day and when we were told the flight was cancelled and we should rebook there were 350 people being handled by 3 airline personnel and no organization or info was available to all of us in line. It took over an hour to get to talk with someone and then we had to wait for another half hour before we could get our voucher for a room and breakfast after having no dinner! Really bad, but the next day we had an easy flight, just got to our destination late and missed several tours we had booked."
Pros: "Unfortunately expectations on flights are so low that I am hesitant to say much. It got us there in one piece and I guess that is considered nice these days."
Cons: "I don't normally expect much of airplane food but this was a very low end food for an overseas 8 hour flight."
Pros: "NOTHING!"
Cons: "EVERYTHING! They put us on a United flight. 11 hours on the plane with NO ENTERTAINMENT. They apologized at the end and told us to all fill out a complaint at united.com. I did and still haven't heard back. The flight attendants were rude and it was a horrible flight. Worst international flight I have taken in my life. And it was for an adoption appointment with a judge in Riga, and we barely made it."
Pros: "Efficient, early check in and seat selection was simple and done from home. Got to the airport early which is unusual for me but everything went smoothly and was relatively low stress."
Cons: "Free wifi"
Pros: "This Transavia Airlines is not good at all."
Cons: "Many things cheaper does mean better."
Pros: "Salimos a tiempo . El business es muy confortable"
Cons: "La comida horrible . No se limpian los baños"
Pros: "The crew was professional & friendly"
Cons: "Food was terrible honestly, entertainment system didn't work on 1st flight."
Cons: "A little bit chaotic when they loaded two planes at the same time in a very tight space in Amsterdsm but this was most likey an airport soecific design issue and not a KLM issue. The flight was as good as can be expected fir an international flight. The staff was great"
Pros: "Crew helpful. Food good."
Cons: "Better range of movies please"
Cons: "Not being 1 hour late"
Pros: "Crew were great"
Cons: "Refreshments"
Pros: "Great crew, comfortable seating with enough leg room."
Cons: "Provide dinner before getting to joburg, instead of a snack. Flight arrives late so dinner would be appreciated"
Cons: "Too hot inside the aircraft"
Pros: "the trip was excellent and comfortable. LOved the windows that shaded out rather than the having to pull down the plastic blind. entertainment on board top notch screen huge One hostess , Helen was absolutely fantastic and the best I ve had on my many trips. I will recommend KLM whenever I can"
Cons: "the headrest is hard. Apart from that- all was fine"
Pros: "Entertainment was amazing"
Cons: "Seats a bit hard"
Cons: "Entertainment"
Pros: "The crew are amazing! Attentive and friendly."
Cons: "The seats could have been bigger."
Pros: "Awful"
Cons: "Everything"
Pros: "It was all fine"
Cons: "Really was unsure of why I had to purchase a ticket as I was able to pick my own on the way to Billund"
Pros: "Overall KLM experience is good"
Cons: "Food quality was mediocre for a business class flight."
Pros: "Nice aircraft"
Cons: "Unexpected refueling stop. 2 hr delay Lost connection Reached destination after 18 hr delay"
Pros: "Just the cabin crew being nice"
Cons: "Punctuality KLM is always late"
Pros: "KLM staff is great"
Pros: "well mannered and attentive crew - good supply of complimentary food/drink - good over all comfort"
Cons: "boarding was running very far behind - considering this is mainly a hub operations carrier - resulted in several passengers missing their connecting flights -"
Cons: "If only there was a way to be able to lie down and sleep - you would be pioneers in aviation"
Pros: "The flight arrived a few minutes early."
Cons: "The plane was extremely old and in poor repair. The seats were extremely close together. The inflight entertainment system, wifi and passenger electric outlets were all non-functional. Even the wastebin in the lavatory was full and an extra bag was put on the floor."
Pros: "All good"
Pros: "Smooth flight."
Cons: "Seat a little cramped."
Pros: "Boarding agent extra effort to improve my seating!"
Cons: "Food amount less than expected."
Pros: "Efficient boarding system, clearly signposted. Professional staff"
Pros: "Very attentive crew. Attended to needs immediately. Took a lot of time with each person when someone had something to say."
Cons: "The seat I had with no seats in front of me was very small. Much smaller than the other economy seats because the tray table and video screen were in the armrests. Paid extra for the legroom by ended up losing it side to side. Really had to squeeze into the seat."
Pros: "Crew where awesone and the choice of entertainment was fantastic"
Cons: "Seats way to close together"
Pros: "The flight was perfect! Great food,movies and I even got to sleep !"
Cons: "All was well!"
Cons: "Services was pretty weird .. Perse or crew Leader was ok But the assistent Young one was Really bad.. aptitud and not friendly at all."
Pros: "Easy flight; loved the crew and their friendly customer service. Great food, kept everyone hydrated and fed."
Cons: "The movie options, as well as music and TV options were limited. There were no electrical outlets."
Pros: "Everything was great! Crew incredible. They acknowledged my wife's birthday and made her feel special. Food was ultra salubrious. Loved the big screen monitor."
Cons: "No complaints about anything."
Pros: "Service, technology"
Cons: "Could not print by boarding card and was not allowed to board in Amsterdam"
Pros: "The time keeping was very good. We left on time and arrived early on both occasion. Good organisation. Excellent service."
Cons: "Nothing"
Cons: "Bag was lost"
Pros: "The food and the punctuality"
Cons: "The technology in interteiment is not touch screen"
Pros: "787 is a great airplane. The 3-3-3 seat configuration leaves enough seat width to be just comfortable in coach."
Pros: "Got to Amsterdam on time and everything was great including the staff"
Pros: "The flight was very good, specially considering it was a daylight one. Staff was friendly and servicial. Tue food was above the industry's average."
Pros: "Comfort economy well worth the extra."
Pros: "Wider seat than most business class"
Cons: "Row 6 in business is after the first 5 rows and Galley and restroom. Very awkward"
Pros: "The crew service is impeccable. Ground services very friendly and professional."
Cons: "The seats are very uncomfortable. The individual screens are simply outdated like you basically will damage your eyes looking at them. No chargers for phones."
Pros: "That we didn't crash"
Cons: "Being delayed and missing my connecting flight. No entertainment onboard (for hours and hours)."
Pros: "Staff at Schipol airport were lovely and very helpful. Cabin crew were friendly and efficient. On board snack was nice."
Cons: "Elbow room is a little bit awkward and I didn't get to sit next to my fiance WE will still definitely recommend KLM though!"
Cons: "One of the senior stewardesses we're very rude. Whether it's her personal opinion or KLM's policy, it's unreasonable to think that a 3 years old child could or should hold her pipi over 20 minutes, while they slowly and inefficiently trying to give out food. Several parents were there with the request to let us through to the toilet with small children and she smiled in our face and said "no, we will finish first and than you can go". She might be not fit for the job anymore, but KLM can't afford this kind of treatment."
Pros: "The crew were lovely and welcoming. We was given snacks and drinks on the flight which was great. Take off was a bit delayed but boarding was smooth. Couldn't complain about the comfort as was only just over an hours flight."
Pros: "Speed, crew, and reliability."
Cons: "Food wasn't good, no entertainment or accessory plug ins, and seats were worn out! Not comfortable at all. Great leg room though."
Pros: "The cabin crew were fantastic and funny"
Cons: "Tiny seats"
Pros: "Good food, good entertainment system, comfortable seating."
Cons: "Only one toilet working in business class. A crew member told me that it was a decision to fly with only one toilet to ensure no delay. There was a disgusting stench of sewerage for the complete flight from Amsterdam to Johannesburg. This was in all likelihood due to the broken toilet on the left side."
Read more about SWISS
Safety measures for airlines flying from District of Columbia to Johannesburg
Airlines flying from District of Columbia to Johannesburg have enacted additional safety measures and adjusted policies to better accommodate travellers. Policies vary by airline.
Heightened sanitation
Daily cleaning, installation of cabin HEPA filters on flights from District of Columbia to Johannesburg
Mandatory masks
Masks required on board, masks provided on flights from District of Columbia to Johannesburg
Social distancing seating
Middle seats unavailable to book on flights from District of Columbia to Johannesburg
Pre-flight testing
Testing for antibodies, testing for symptoms for flights from District of Columbia to Johannesburg
Book cheap flights from District of Columbia to Johannesburg
Recent return flight deals
Search by stops
Search by airline
Search by price
Recent one-way flight deals
Search by stops
Search by airline
Search by price