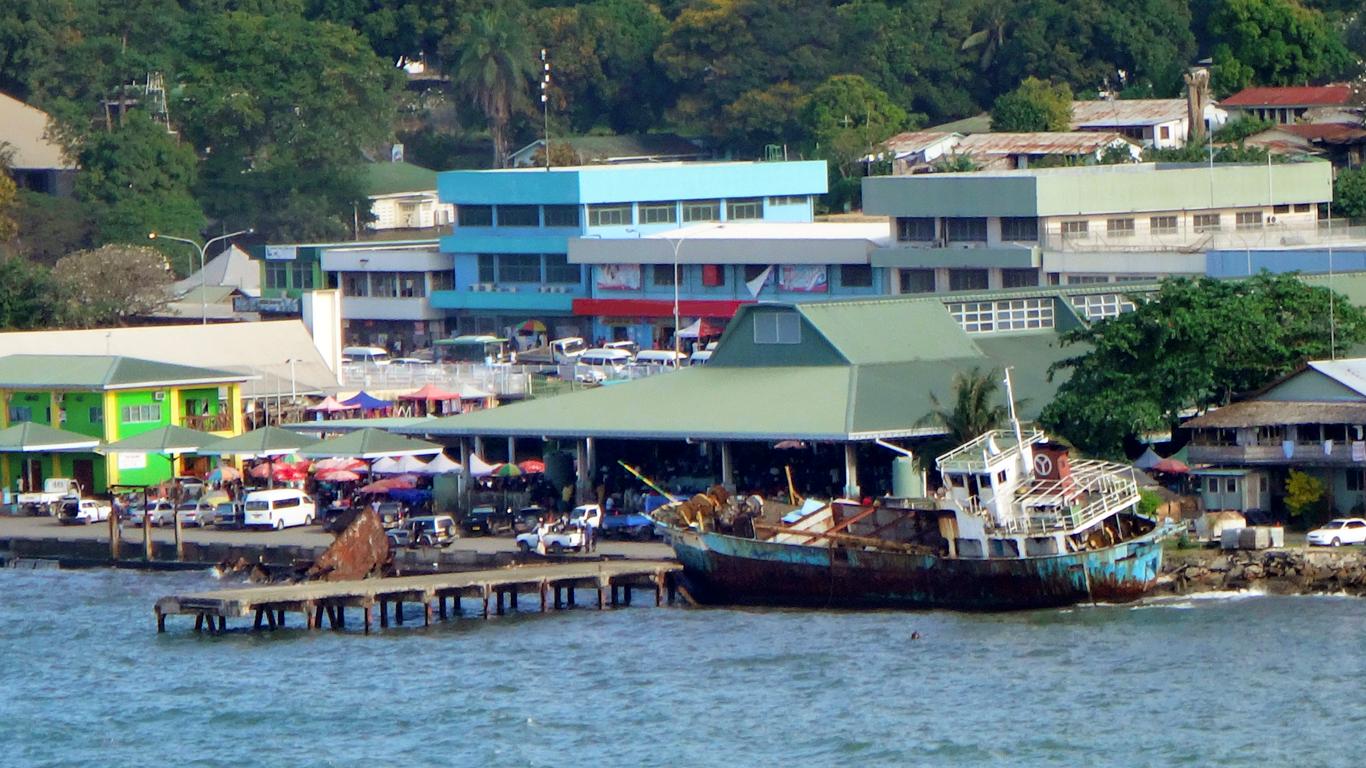 If you like diving and want to have an extraordinary diving experience, visit the Russell Islands on Leru Cut Island, Solomon Islands. You can book a room at the Leru Island Hotel, which is located near Leru Cut, the most famous diving location on Solomon Island.
The most popular destination in Solomon Island is its capital, Honiara. Tenaru Falls and Honiara Botanical Gardens are some of the city's destinations that attract a large number of tourists, both local and international. You can spend time at King Solomon Hotel, which is located a short drive from the Honiara Botanical Gardens. Alternatively, you can reserve a room at the Solomon Kitano Mendana Hotel, which is located at a less than 10min walkable distance from Honiara Botanical Gardens.
The Solomon Islands National Museum is one of the iconic places where those traveling with families can visit and have a good time. Located along Mendana Avenues, the Museum's collection has more than 2000 items, most of which are cultural items. You can book a room at the Agnes Lodge. In addition to being close to the Museum, this hotel is famous for its child-friendly amenities and environment. Your kids will, therefore, enjoy facilities such as a children's pool and beautiful playgrounds.
Book more than 90 days before your stay begins to get the best price for your the Solomon Islands accommodation.