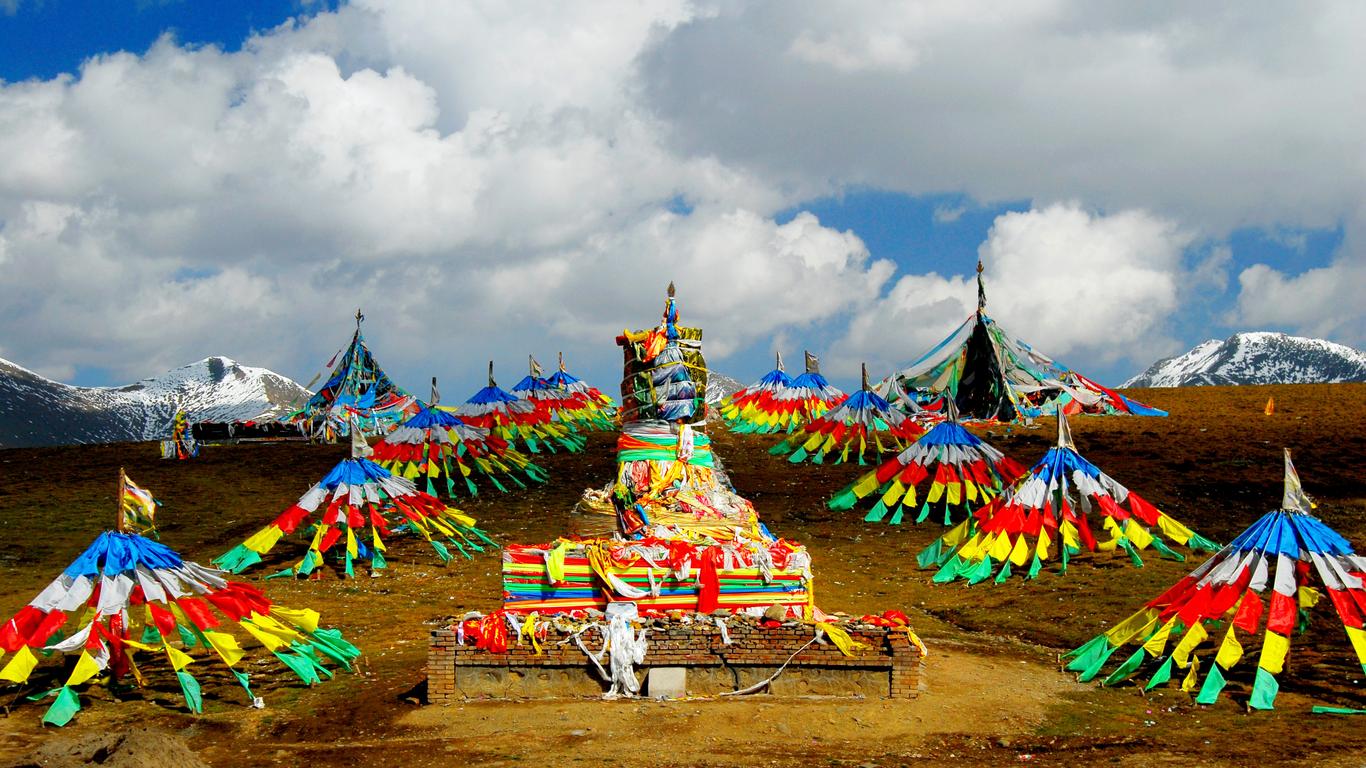 Book more than 90 days before your stay begins to get the best price for your Tibet accommodation.
The region of Lhasa is famous for its three great university monasteries: Drepung, Ganden and Sera. You can easily find accommodation in Lhasa through the KAYAK website; consider a stay at Shannan Zeyuan Theme Hotel.
Tingri County has plenty to offer for nature lovers. Here, you can find many mountain ranges, including one of the most legendary peaks in the world: Mount Everest. Find accommodation close by, such as at Tingri Bebar Hotel. The hotel provides extra amenities such as laundry service, car hire and 24h desk reception.
For culture and a historic stay, find a hotel in the Gyantse region. It's filled with the historic city, a fortress and a tortoise lake; you can stay locally at Gyantse Hotel.
If you're interested in archeology, find a hotel in Zanda county. It has ancient ruins of the Guge Kingdom, a mummy cave, as well as natural attractions such as Zhada Earth Forest National Park and Xiangquan River Canyon. KAYAK offers hotels in the region, such as Xianshi Business Hotel.