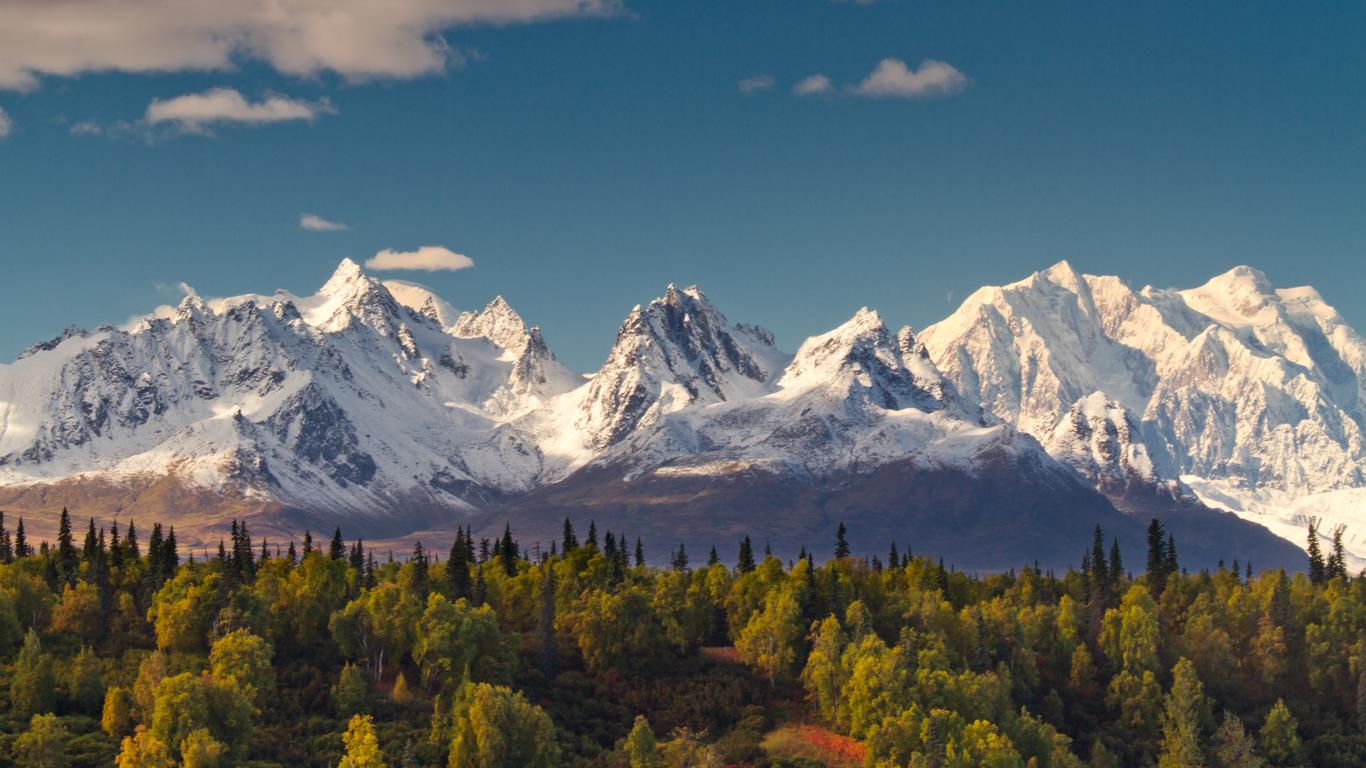 Latest Alaska Hotel Deals
Book at least 83 days before your stay begins to get the best price for your Alaska accommodation.
Because the business of crab fishing has become so popular in the last few years many people want to travel to Alaska to see a little more about what this industry does. One city in Alaska that is a hub for this enterprise is the town of Unalaska and a great place to stay here is the Royal Dutch Inn.
If you plan on traveling to the city of Anchorage in March for the beginning of the very famous Iditarod Trail Sled Dog Race you will want to make sure you book a hotel room as soon as possible as this popular event will fill up all the hotels in the city quite quickly. The Hotel Captain Cook makes a nice choice for visitors coming to Anchorage for this event.
One reason that people travel to Alaska is to visit the expansive and amazing Denali National Park and Preserve. For those that would like to stay just south of the park along Highway Three, The Meandering Moose makes a good lodging choice. If you would like to stay a little farther up Highway Three in the northeastern part of the park a good choice is The Aurora Denali Lodge.
A very popular destination for couples to take romantic vacations in Alaska is in the small and quaint town of Homer. This is due in large part to the beautiful views you can see from the city of Kachemak Bay as well as the easy access to outdoor actives you will find on Lookout Mountain. The Land's End Resort is a great spot to stay for couples because of the spectacular waterfront view from rooms at this property.