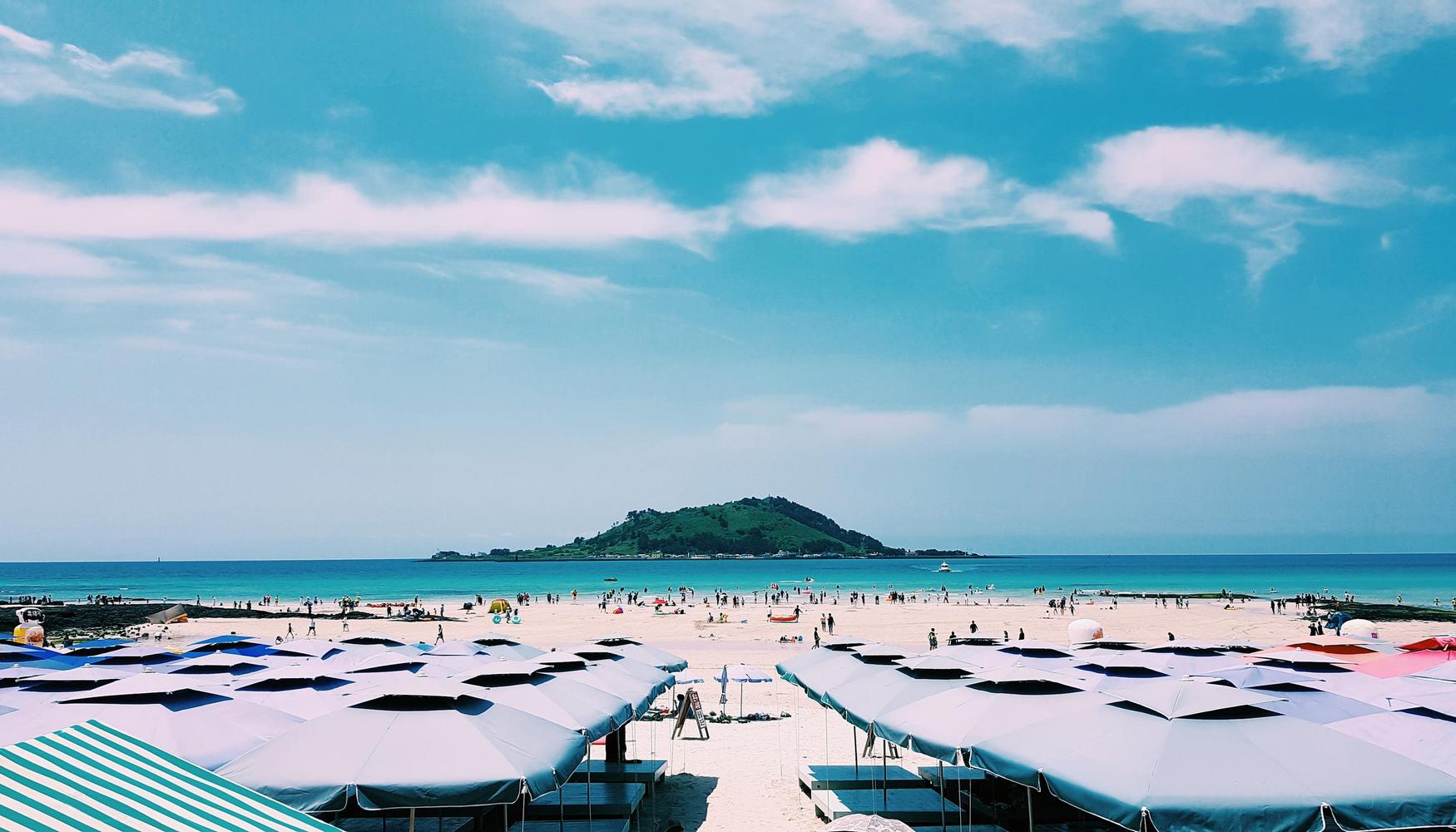 Car hire locations in Asia
Car hire directory
Hertz car hire locations in Asia

506 Locations See all locations

Mtr Hong Kong Station, Hong Kong, Hong Kong

+852 2525 1313

Mtr Kowloon Station, Hong Kong, Hong Kong

+852 2525 1313

Mtr Kowloon Station, Hong Kong, Hong Kong

+852 2525 1313

Icc Shop Kow58, Hong Kong, Hong Kong

+852 2920 2323

Arrival Hall Pickup, Taoyuan City, Taiwan

+886 916 780 887

59 E Alishan, Alishan, Taiwan

+886 925 031 077

189 Banxin Rd, Banqiao District, Taiwan

+886 925 031 077

528 Zhongshan Rd, Chiayi City, Taiwan

+886 925 031 077

279 Sec 2 Zhonghua Rd, Hsinchu City, Taiwan

+886 925 031 077

B-1 Suyog Bunglows, Ahmedabad, GJ, India

+91 95123 41234

Plot 1 Kahatha 106 Bandappa Co, Bengaluru, KA, India

+91 95123 41234

F5 Block Gp Sector V, Kolkata, WB, India

+91 95123 41234

Plot 12 Sec 18 Maruti Industri, Gurugram, HR, India

+91 95123 41234

Ibc Tower K-14 Ashok Marg C Sc, Jaipur, RJ, India

+91 95123 41234

1-9 Ogoorimiyukimachi, Yamaguchi, 35, Japan

+81 83 973 0100

2-1 Tsuruoka Kushiroshi, Kushiro, 01, Japan

+81 154 57 4100

Toyama Airport, Toyama, 16, Japan

+81 76 429 8888

Memanbetsu Airport, Ozora, 01, Japan

+81 152 74 3609

9476-187 Inuido Kaeasoemachi, Saga, 41, Japan

+81 952 46 0120

Finance Bd,2 Fl, Seoul, South Korea

+82 2777 8213

U 103, Seongwon Sangtevile, Seoul, South Korea

+82 (0) 2 482 8002

1743-1 Gyo 1-dong, Gangneung, South Korea

+82 (0) 33 642 8000

1st Fl, Ulsan Apt, Buk-gu, Ulsan, South Korea

+82 (0) 52 293 8000

2f Chungha Bd 161-7 Donggyo-do, Seoul, South Korea

+82 (0) 2 2634 8000

2250 Hongqiao Rd P7 Rallying P, Shanghai, SH, China

+86 181 2128 5590

1f Domestic Arrival Hall Exit, Tianjin, TJ, China

+86 180 2008 5723

Terminal 2, Domestic Arrival, Shanghai, SH, China

+86 21 6833 9811

52 Zhongguancun S St, Vienna, Beijing, BJ, China

+86 189 1088 7569

Rm 402-405 Fu'an Bld,8001 Shen, Shenzhen, GD, China

+86 21 2231 5399

Lotq33, Lambak Kanan Ind Est W, Bandar Seri Begawan, Brunei Darussalam

+673 239 0300

Arriaval Hall,counter 1, Bandar Seri Begawan, Brunei Darussalam

+673 872 6000

3787 Jalan Setia Pahawan, Kuala Belait, Brunei Darussalam

+673 233 2983

Penang Intl Apt, Penang, Malaysia

+60 4 643 0208

L1 128-128a Jalan Transfer, George Town, Malaysia

+60 4 226 8602

Kuala Lumpur Itnl Apt, Kuala Lumpur, Malaysia

+60 3 8787 4572

Init G 1&2 Soho Suite Klc Bloc, Kuala Lumpur, Malaysia

+60 3 2181 0658

Sultan Abdul Halim Apt, Alor Setar, Malaysia

+60 4 714 4959

Zvartnots Airport, Yerevan, Armenia

+374 91 480485

Abovyan 3 Str, Yerevan, Armenia

+374 10 584818

46 North Sathorn Rd, Bangkok, Thailand

+66 2 234 3230

52/15 Moo 4 Bophut, Koh Samui, Thailand

+66 77 960 105

211/2 Maikhaw, Phuket City, Thailand

+66 76 328 545

665 Moo 5 Pattaya Naklua Rd, Pattaya, Thailand

+66 38 416 648

133 Moo5 Phetkasem Rd, Krabi, Thailand

+66 81 567 0905

60 Airport Boulevard, Singapore, Singapore

+65 8862 8731

305 Alexandra Road, Singapore, Singapore

+65 8862 8731

L5, #05-05, 305 Alexanda Rd, Singapore, Singapore

+65 6447 3388

Wattai Airport, Vientiane, Laos

+856 20 55 212 122

Rue Francois Ngin, Vientiane, Laos

+856 20 55 212 122

221 Han Thuyen, Da Nang, Vietnam

+84 236 3550 646

12f St B7 Apt Ct4b, Nha Trang, Vietnam

+84 258 627 1917

Airport Road, Manila, NCR, Philippines

+63 2 892 0274

7912 Makati Ave, Manila, NCR, Philippines

+63 2 892 0274

No 93 Emilio Aguinaldo Hwy, Cavite City, CAV, Philippines

+63 968 436 7841

Arrival Lobby Apt Transportati, Parañaque, NCR, Philippines

+63 922 822 9652

Lapu Lapu Airport Rd, Cebu City, CEB, Philippines

+63 956 886 8059

Nobel Ave. 30, Baku, Azerbaijan

+994 55 254 59 95

Gyd Airport Terminal 1, Baku, Azerbaijan

+994 55 254 59 95

Khagani Rustamov 4 C, Baku, Azerbaijan

+994 55 254 59 95

Club Rd, Karachi, Pakistan

+92 21 35633251

Khawar Centre, Multān, Pakistan

+92 61 4780822

Club Road, Civil Lines, Faisalābād, Pakistan

+92 41 111 133 133

Fatima Jinnah Road, Karachi, Pakistan

+92 21 35631970

87 Shahra-e-quaid-e-azam, Lahore, Pakistan

+92 42 36307157

Tbilisi Internatonal Ap, Tbilisi, Georgia

+995 597 99 44 53

53 Kote Abkhazi St, Tbilisi, Georgia

+995 597 99 44 53

1 Ninoshvili Street, Batumi, Georgia

+995 597 99 44 53

Lvl 1 130 Nawala Rd, Colombo, Sri Lanka

+94 112 369 836

Europcar car hire locations in Asia

454 Locations See all locations

International Arrivals HallNay Pyi Taw International Airport, Nay Pyi Taw, Myanmar

+95 951 646 330

International Arrivals HallYangon International Airport, Yangon, Myanmar

+95 951 646 330

129 Dhammazedi Rd, Yangon, Myanmar

+95 951 646 330

459 Pyay RoadKamuyat Township, Yangon, Myanmar

+95 951 646 330

Yangon Airport Road, Yangon, Myanmar

+95 164 6330

Nagpokhari, Naxal, Kathmandu, Nepal

+977 1 4433577

Radisson Hotel, Dhaka, Bangladesh

+880 1713 490243

Shahjalal (zia) Intl AirportTerminal Building Airport Road, Dhaka, Bangladesh

+880 2 8837694

House 59,block-d, Road 13 & 15Banani, Dhaka, Bangladesh

+880 2 8837694

Amritsar Central LocationPunjab, Amritsar, PB, India

+91 84487 65118

Aurangabad AirportMaharashtra Meet&greet, Aurangabad, MH, India

+91 84487 65118

Chandigarh Central Location, Chandigarh, CH, India

+91 84487 65118

Trichy Road, Singanallur, Coimbatore, TN, India

+91 977 388 1881

Airport Road, Peelamedu Coimbatore, Coimbatore, TN, India

+91 977 388 1881

Go To Times Car Rental Counter2-11-30 Asano, Kokurakita-ku, Kitakyushu, 40, Japan

+81 93 533 1616

Go To Times Car Rental Counter1331-2 Hirara Aza Nishizato, Miyakojima, 47, Japan

+81 980 730 515

Go To Times Car Rental Counter1200-1 Yakushima-cho Miyanoura, Yakushima, 46, Japan

+81 997 42 2401

Go To Times Car Rental Counter815-27 Koseda Yakushima-cho, Yakushima, 46, Japan

+81 997 43 5700

Go To Times Car Rental Counter4-1-29 Nagata Nishi, Higashiosaka, 27, Japan

+81 6 6745 9911

Luomanxing Cheng,n.88Mid Section 2,xihaggang Avenue, Chengdu, SC, China

+86 136 3212 3035

Underground Floor 1, Guiyang, GZ, China

+86 173 8420 7454

Shouqi Car Rental,middle G1 And G2Arrival Lounge, Haikou, HA, China

+86 189 7675 0991

Lobby Magnolia Flower Hotel,n.210(yu Lanhua Hotel),changhong Avenue, Jiujiang, JX, China

+86 131 5580 0201

Shouqi Car Rental,daming Pk LotChanggang Road, Kunming, YN, China

+86 186 8710 6438

Lot E 10-7, Aeromall Arrival HallSenai International Airport, Johor Bahru, Malaysia

+60 10 298 7539

Arrival Hall.meet And Greet Service, George Town, Malaysia

+60 10 298 9403

Baguss City Hotel Lg-02, 49Jalan Wong Ah Fook, Bandar, Johor Bahru, Malaysia

+60 102 984 942

Arrival Hall Meet And Greet Service, Langkawi, Malaysia

+60 12 218 6818

2nd Floor, Lot 1526, Block 17Kcld, Jalan Lapangan Terbang, Kuching, Malaysia

+60 123 293 070

8/1 Abovyan Street, Yerevan, Armenia

+374 10 544905

Zvartnots International Airport, Yerevan, Armenia

+374 10 544905

Almaty International Airport, Almaty, Kazakhstan

+7 727 973 0906

Kazybek Bee Str 22 Office 117, Almaty, Kazakhstan

+7 727 971 5930

Astana International Airport, Nur-Sultan, Kazakhstan

+7 717 277 9990

Counter At Arrivals Car Rental Area, Bangkok, Thailand

+66 81 904 6846

Counter At Amari Airport HotelLevel 2 (end Of Sky Bridge), Bangkok, Thailand

+66 61 389 7337

299/8 Sukhumvit Livingtown, GroundFloor Sukhumvit 21 Asok Montri Rd, Bangkok, Thailand

+66 2 203 0739

Tc-green Condominium Phase 2 BuildRama 9 Road Huaykwang District, Bangkok, Thailand

+66 2 203 0739

189 Sukhumvit Road Soi 13-15Klongtoey Nua, Wattana, Bangkok, Thailand

+66 2 203 0739

Changi Meet And Greet Airport At The Information Counter Terminal 3, Singapore, Singapore

+65 9842 1818

Information Counter In Arrival Hall, Singapore, Singapore

+65 9842 1818

Changi Meet And Greet Airport At The Information Counter Terminal 4, Singapore, Singapore

+65 9842 1818

18 Defu Lane 4, Singapore, Singapore

+65 6281 8366

Terminal 2 Arrival Hall, Singapore, Singapore

+65 9842 1818

Arrival Area, Andres Bonifacio AveClark Field,freeport Zone Mabalacat, San Fernando, PAM, Philippines

+63 45 499 3450

Terminal 1, Domestic ArrivalLandside, Cebu City, CEB, Philippines

+63 32 268 3972

Terminal 2, International ArrivalLandside, Cebu City, CEB, Philippines

+63 32 268 3972

Hotel Lobby, Cm RectoPoblacion District Davao Marco Polo, Davao City, DAS, Philippines

+63 917 580 8969

Desk In Rental Counter Arrival HallVehicle Handover At Terminal Park, Pasay, NCR, Philippines

+63 2 8666 5120

Hazi Aslanov Str 103, Baku, Azerbaijan

+994 12 504 11 74

, Settlement, Baku, Baku, Azerbaijan

+994 12 504 11 74

28 May Str, Baku, Azerbaijan

+994 512 257 156

Gabala, Carxana Villiage, Gabala, Azerbaijan

+994 12 504 11 74

Ganja Airport, Ganja Az 2000, Gyandzha, Azerbaijan

+994 12 504 11 74

Counter In Arrivals Hall, Karachi, Pakistan

+92 21 111 773 773

Shop No.2, Upper Ground FloorCentre Point, Gulberg Iii, Lahore, Pakistan

+92 42 111 773 773

3 Main Shahrah E Faisal14 A,block 7/8, Karachi, Pakistan

+92 21 111 773 773

Europcar Burkhari Travel CounterIn Arrivals Hall, Lahore, Pakistan

+92 42 111 552 111

Shop No.2, Upper Ground FloorCentre Point, Gulberg Iii, Lahore, Pakistan

+92 42 111 773 773

Airport, Phnom Penh, Cambodia

+855 63 962 606

Siem Reap Apt, Siem Reap, Cambodia

+855 63 962 606

Tbilisi International Airport, Tbilisi, Georgia

+995 591 17 67 93

42 Kote Apkhazi StreetMeidan Square, Tbilisi, Georgia

+995 591 17 67 93

Meet And Greet ServiceIn Front Of Hotel Hilton Batumi, Batumi, Georgia

+995 591 17 67 93

Meet And Greet ServiceIn Front Of Tegeta Motors, Kutaisi, Georgia

+995 591 17 67 93

5, 12km, D.agmashenebeli Alley, Tbilisi, Georgia

+995 591 17 67 93

Canada Friendship RdKatunayaka, Katunayake, Sri Lanka

+94 76 378 0729

371/5 Negombo Road, Seeduwa, Sri Lanka

+94 76 378 0729

Times car hire locations in Asia

373 Locations See all locations

916-5, Kosuge, Narita-shi, Narita, 12

+81 476 303 318

3-3-3, Haginaka, Ota-ku, Tokyo, 13

+81 337 452 822

4-25-9, Higashi-Ikebukuro, Toshima-ku2nd Floor at Times Station Ikebukuro, Tokyo, 13

+81 359 528 924

3-13-3, Takanawa, Minato-kuB1F at SHINAGAWA GOOS, Tokyo, 13

+81 354 475 656

B2F at Times Station Yurakucho Itocia, Tokyo, 13

+81 352 228 981

Fukushima airport, Ishikawa, 07

+81 247 571 375

Hanamaki airport, Hanamaki, 03

+81 198 260 555

Izumo airport, Izumo, 32

+81 853 727 117

Nagasaki airport, Nagasaki, 42

+81 957 495 656

1-2-16, Shin-machi, Abashiri-shi, Abashiri, 01

+81 152 446 767

3-6-4, Chuo, Aizuwakamatsu-shi, Aizuwakamatsu, 07

+81 242 245 566

2-1-20, Kokubo, Akashi, 28

+81 789 260 089

407-1, Nishiyachi, Tegata, Akita, 05

188 840 303

233-44-2, Okawabata, Kawashiri-machi, Akita, 05

188 831 616

1-2, Kyokuhokusakae-machi, Akita, 05

+81 188 961 313

2-17-6, Kukuchi Nishi-machi, Amagasaki, 28

+81 664 220 555

5-17-26, Higashi Nanima-cho, Amagasaki, 28

+81 648 688 620

122-5, Ishie Takama, Aomori, 02

+81 177 615 356

3-2-19, Hon-cho, Aomori-shi, Aomori, 02

+81 177 732 932

3714-1 Satomi Satosho-cho, Asakuchi, 33

+81 865 645 833

954-8, Tanakacho, Ashikaga-shi, Ashikaga, 09

+81 284 705 959

1-3 Noguchimoto-machi, Beppu, 44

+81 977 257 136

2-13-2, Minami-machi, Chuo-ku, Chiba, 12

+81 432 661 911

1-2-53, Chigasaki1st Floor at Toyoko Inn Shonan Chigasaki-eki Kita-guchi, Chigasaki, 14

+81 467 842 344

1005-1 Kamigo, Ebina, 14

+81 462 927 272

1-12-4, Fuchu-cho, Fuchu, 13

+81 423 640 020

290, Yanagishima, Nishigawara, Fuji, 22

+81 545 635 670

3-26-10, Tanuma, Fujieda, 22

+81 546 362 356

1-3-13, Kami Fukuoka, Fujimino, 11

+81 492 565 400

3-20-1 Ekinan-cho, Fukuchiyama, 26

+81 773 255 353

1-19-3, Hinode, Fukui, 18

+81 776 280 350

4-102-8, Nishikaihotsu, Fukui, 18

+81 776 541 730

1-2-22, Tokoji-machi, Hakata-ku, Fukuoka, 40

+81 924 755 656

2-18, Gokusho-machi, Hakata-ku, Fukuoka, 40

+81 922 815 656

1st Floor at Hakata DN Bldg3-23-22, Hakata Ekimae, Hakata-ku, Fukuoka, 40

+81 924 145 656

2-15-4, Kashii Ekimae, Higashi-ku, Fukuoka, 40

+81 926 615 668

1-7-6-1, Uchihama, Nishi-ku, Fukuoka, 40

+81 928 945 877

2-4-3 Watanabedori, Chuo-ku, Fukuoka, 40

+81 927 161 557

4-6-20 Ohashi Minami-ku, Fukuoka, 40

+81 925 573 556

1-16-58, Noda-machi, Fukushima-shi, Fukushima, 07

+81 245 356 622

4-1-1, Himakino, Fukutsu, 40

+81 940 385 335

1-4-20, Irifune-cho, Fukuyama, 34

+81 849 233 430

1-9-8, Nishi-machi, Fukuyama, 34

+81 849 264 004

3-13-16, Minami Zao-cho, Fukuyama, 34

+81 849 739 001

4-36-14, Hon-cho, Funabashi, 12

+81 474 600 202

6-8, Kogane-machi, Gifu, 21

+81 582 657 366

15-3, Sakaemachi, Goshogawara, 02

+81 173 385 033

1-2-30, Ichiban-cho, Hachinohe, 02

+81 178 702 725

4-1-13, Shiroshita, Hachinohe-shi, Hachinohe, 02

+81 178 434 711

3125-7, Chinto, Hagi, 35

+81 838 211 101

352-1, Sunayama-cho, Naka-ku, Hamamatsu, 22

+81 534 545 656

561, Wada-cho, Higashi-ku, Hamamatsu, 22

+81 534 115 656

7-161, Kami Injiki, Ginan-cho, Hashima, 21

+81 582 468 275

6-27 Miyakita Funabashi-cho, Hashima, 21

+81 583 940 909

3-8-5, Shimo Rokumanji-cho, Higashiosaka, 27

+81 729 874 141

4-1-29, Nagata Nishi, Higashiosaka, 27

+81 667 459 911

15-28, Saijo Nishi Hon-machi, Higashihiroshima, 34

+81 824 223 977

24, Higashi Ekimae-cho, Himeji, 28

+81 792 841 792

3-6, Miyanomae, Hiratsuka, 14

+81 463 251 313

1-3-2 Oaza Ekimae, Hirosaki-shi Aomori, Hirosaki, 02

+81 172 372 888

1-285-2, Ozu, Minami-ku, Hiroshima, 34

+81 822 835 656

2-20, Kyobashi-cho, Minami-ku, Hiroshima, 34

+81 822 645 656

12-9, Hakushima Kuken-cho, Naka-ku, Hiroshima, 34

+81 822 235 656

7-6, Koami-cho, Naka-ku, Hiroshima, 34

+81 822 325 656

2-9-11, Ote-machi, Naka-ku, Hiroshima, 34

+81 822 428 000

1-1-13, Futaba No Sato, Higashi-ku, Hiroshima, 34

+81 822 612 560

3-4-17, Kusatsu Minami, Nishi-ku, Hiroshima, 34

+81 822 780 640

3-7-2, Furuichi, Asa Minami-ku, Hiroshima, 34

+81 828 311 771

1-3-15 Kabeminami Asakita-ku, Hiroshima, 34

+81 828 100 303

2nd Floor at BIG FRONT, 5-1 Matsubara-cho, Minami-ku, Hiroshima, 34

+81 825 685 608

2-1, Hon-machi, Hita, 44

+81 973 242 929

1-11, Katsuta Honcho, Hitachinaka-shi, Hitachinaka, 08

+81 292 756 699

1-8-23, Hachioji, Hōfu, 35

+81 835 239 777

233-1, Zaikoji, Hyuga, 45

+81 982 501 212

5-35, Kami Otsukikoji, Ichinoseki, 03

+81 191 260 828

4126, Zakoji, Iida, 20

+81 265 486 217

4-1-23, Higashi Mon-cho, Imabari, 38

+81 898 333 337

11-49 Uto-machi, Isahaya, 42

+81 957 447 070

2-25-26, Miyajiri, Ise, 24

+81 596 255 668

192, Shimofureicho, Isesaki-shi, Isesaki, 10

+81 270 636 681

3-2-28, Okaido Kita, Ishinomaki, 04

+81 225 946 363

3-1, Tairasyougatsu-machi, Iwaki-shi, Iwaki, 07

+81 246 245 566

4-1-8 Marifu-machi, Iwakuni, 35

+81 827 302 131

16-12-1, 4Jou Nishi, Iwamizawa-shi, Iwamizawa, 01

+81 126 337 171

1-2-7, Eki Minami-machi, Izumo, 32

+81 853 306 161

799-1, Dobashi, Jōetsu, 15

+81 255 251 144

2-13-2, Take, Kagoshima, 46

+81 992 521 081

16-30, Nishi Sengoku-cho, Kagoshima, 46

+81 992 168 355

1-3-10, Takashi, Kagoshima, 46

+81 992 507 900

1-1-1, Kanda, Kanazawa, 17

+81 762 475 656

6-60, Watada Odoi, Karatsu, 41

+81 955 731 851

1-67-2, Minami Sakura-machi, Kariya, 23

+81 566 280 022

1-1 Suehiro-cho, Kashiwa, 12

+81 471 482 434

1-7-14, Kita Handa, Kashiwazaki, 15

+81 257 215 361

3-10-21, Takayama-cho, Kasugai, 23

+81 568 369 797

9-16, Sugawara-cho, Kawagoe, 11

+81 492 295 131

1-24-36, Kokubuchuo, Kirishima, 46

+81 995 486 161

2-11-19, Higashi Chuo, Kisarazu, 12

+81 438 202 002

4169, Habu-cho, Kishiwada, 27

+81 724 338 080

1-3-26, Odori, Kitakami-shi, Kitakami, 03

+81 197 615 656

Avis car hire locations in Asia

309 Locations See all locations

956 1110 Ave De Amizade, Macau, Macau

+853 2833 6789

Macau Ferry Terminal Room 1022, Macau, Macau

+853 2872 6571

71 Mody Road, Hong Kong, Hong Kong

+852 2890 6988

NO.227 Xin Zhan Rd., Taitung City, Taiwan

+886 3 656 5990

Meet and Greet by Reservation, Kaohsiung, Taiwan

+886 2 6620 6620#173

No. 229, Sec. 1, Zhonghang Rd, Taichung, Taiwan

+886 2 6620 6620#141

Taipei Songshan Internl Apt, Taipei, Taiwan

+886 3656 599 0520

Taitung Domestic Airport, Taitung City, Taiwan

+886 3656 599 0538

Fateehabad Road, Agra, UP, India

+91 124 472 4850

Meet and Greet Service, Kolkata, WB, India

+91 124 472 4850

Meet and Greet Service, Mumbai, MH, India

+91 124 472 4850

Airline & Flight No. Mandatory, New Delhi, DL, India

+91 124 472 4850

Fairfield Sripermumbud Marriot, Chennai, TN, India

+91 124 472 4850

39-5 Shimonogoshinainoyachi, Sendai, 04, Japan

+81 223 251 511

259-5 Nakachi, Okinawa, 47, Japan

+81 98 856 2288

2-6-16, Hanmichibashi, Fukuoka, 40, Japan

+81 924 151 129

3-2-25, Kukomae, Fukuoka, 40, Japan

+81 92 612 0543

5-22-3, Watanabedori, Fukuoka, 40, Japan

+81 92 722 0556

1607 Pyeongchon FamilyTown 4F, Anyang, South Korea

+82 (0) 31 382 0081

25 6 Maesanno 2 Ga, Suwon, South Korea

+82 (0) 31 273 3045

2002 Yongdam2 Dong Jeju, Jeju City, South Korea

+82 (0) 64 726 6460

1358 Songjeong 2-Dong, Gwangju, South Korea

+82 (0) 62 941 5900

WonJu Parking Tower 1F, Wonju, South Korea

+82 337 480 015

Beijing Capital Airport, Beijing, BJ, China

+86 10 5719 1400

Phoenix Road, Sanya, HA, China

+86 187 4502 1111

Room 119, Golden Wheel Cube, Nanjing, JS, China

+86 255 285 0397

East Railway Station (Meet & Greet), Wuyishan, FJ, China

+86 599 520 9292

No.3611 Zhangyang Road, Shanghai, SH, China

+86 215 833 5759

Mumong Area, Kuala Belait, Brunei Darussalam

+673 333 4707

Arrival Hall, Bandar Seri Begawan, Brunei Darussalam

+673 233 3298

Jalan Tasek 2203, Bandar Seri Begawan, Brunei Darussalam

+673 222 7100

Complex Sempurna B4 Unit 4 GF, Bandar Seri Begawan, Brunei Darussalam

+673 242 6345

73 Jalan Raja Chulan, Kuala Lumpur, Malaysia

+60 3 2022 0439

Klia Intl Airport - Lot No. 12, Sepang, Malaysia

+60 3 8787 4087

Lot No.7,Dataran Awam(Lobby), Kuantan, Malaysia

+60 9 539 8768

Bayan Lepas Intl Airport, George Town, Malaysia

+60 4 643 9633

Lot 1-A09,Level 1,Gatewy@Klia2, Kuala Lumpur, Malaysia

+60 3 8787 4087

Samal-2 Mendikulov Street 105, Almaty, Kazakhstan

+7 7272 62 24 53

Turan Avenue 76, 2nd Floor, Nur-Sultan, Kazakhstan

+7 701 059 4574

Bangkok Suvarnabhumi Airport, Bangkok, Thailand

+66 84 700 8159

No. 13, Soi Attakarnprasit, Bangkok, Thailand

+66 84 700 8152

Khon Kaen Airport, Khon Kaen, Thailand

+66 43 344 313

60/27 Chaing Mai Airport, Chiang Mai, Thailand

+66 89 969 8677

Arrival Hall, Tat Counter, Phuket City, Thailand

+66 89 969 8674

390A Havelock Road, Singapore, Singapore

+65 6737 1668

Arrival Hall_Terminal 3, Singapore, Singapore

+65 6447 9011

Arrival Hall_Terminal 2, Singapore, Singapore

+65 6542 8855

Arrivals Hall_Terminal 4, Singapore, Singapore

+65 6542 8855

Luang Prabang Intl Airport, Luang Prabang, Laos

+856 21 223 867

44/3 Sisavangvong Road, Luang Prabang, Laos

+856 21 223 867

Pakse International Airport, Pakse, Laos

+856 21 223 867

Thanon 10, Pakse, Laos

+856 21 223 867

Wattay Intl Airport, Vientiane, Laos

+856 21 223 867

5F Gami Group Building, Hanoi, Vietnam

+84 24 3795 7786

Ho CHi Minh City Airport, Ho Chi Minh City, Vietnam

+84 854 458 538

44 Vu Tong Phan Street, Ho Chi Minh City, Vietnam

+84 28 6296 8555

Cebu Mactan Intl Airport, Cebu City, CEB, Philippines

+63 32 268 2497

The Pinnacle Hotel & Suites, Davao City, DAS, Philippines

+63 998 183 8299

Ninoy Aquino Intl Airport - T1, Manila, NCR, Philippines

+63 945 668 2075

Davao Airport, Davao City, DAS, Philippines

+63 998 183 8299

Acacia Hotel, Muntinlupa, NCR, Philippines

+63 2 720 2000

Heydar Aliyev Intl Apt, Baku, Azerbaijan

+994 50 223 02 48

10 Waljis Building, Islamabad, Pakistan

+92 300 8541669

10 Waljis Building, Islamabad, Pakistan

+92 300 8541669

Office P-192, Siddiq Trade Ctr, Lahore, Pakistan

+92 300 4029699

Mereweather Road, Karachi, Pakistan

+92 302 8208138

Mereweather Road, Karachi, Pakistan

+92 302 8208138

Meet and Greet Service, Denpasar, BA, Indonesia

+62 628 11399309

Soekarno Hatta Intl Airport, Jakarta, JK, Indonesia

+62 811 8152 727

Jalan RAden Saleh No 27, Jakarta, JK, Indonesia

+62 622 13142900

Avis will meet customer, Surabaya, JI, Indonesia

+62 851 0300 0162

Jalan Opak No 30, Surabaya, JI, Indonesia

+62 851 0300 0162

Phnom Penh International Apt, Phnom Penh, Cambodia

+855 78 666 557

593 National Road 6, Siem Reap, Cambodia

+855 78 666 557

Ankor International Airport, Siem Reap, Cambodia

+855 78 666 557

Preah Sisowath Quay, Phnom Penh, Cambodia

+855 7866 6557

27, Str 134 Sangkat Mittapheap, Phnom Penh, Cambodia

+855 23 884 744

Tbilisi International Airport, Tbilisi, Georgia

+995 32 292 35 94

4 Freedom Square, Tbilisi, Georgia

+995 32 292 35 94

Nippon Rent-A-Car car hire locations in Asia

145 Locations See all locations

Aomori airport, Aomori, 02

+81 177 397 310

Akita airport, Akita, 05

188 863 788

Amami Oshima airport, Amami, 46

+81 997 552 400

Fukuoka airport, Fukuoka, 40

+81 924 330 919

Fukushima airport, Kagamiishi, 07

+81 247 571 377

Hakodate airport, Hakodate, 01

+81 138 570 919

Hiroshima airport, Hiroshima, 34

+81 848 869 919

Ishigaki airport, Ishigaki, 47

+81 980 844 010

Kagoshima airport, Kagoshima, 46

+81 995 582 539

Kobe airport, Kobe, 28

+81 782 310 911

Komatsu, Ishikawa airport, Komatsu, 17

+81 761 240 919

Kumamoto airport, Kumamoto, 43

+81 963 590 919

Kushiro airport, Kushiro, 01

+81 154 573 871

Matsuyama airport, Matsuyama, 38

+81 899 736 811

Misawa airport, Misawa, 02

+81 176 519 160

Miyakojima airport, Miyakojima, 47

+81 980 720 919

Miyazaki airport, Miyazaki, 45

+81 985 565 007

Nagasaki airport, Nagasaki, 42

+81 957 543 123

Nagoya, Aichi airport, Nagoya, 23

+81 924 330 919

Naha, Okinawa airport, Naha, 47

+81 989 510 900

Niigata airport, Niigata, 15

+81 252 720 956

Obihiro airport, Obihiro, 01

+81 155 645 065

Oita airport, Ōita, 44

+81 978 673 324

Okayama airport, Okayama, 33

+81 862 943 919

Kansai airport, Osaka, 27

+81 724 568 787

Chitose/Sapporo airport, Chitose, 01

+81 123 260 919

Sendai airport, Sendai, 04

+81 223 820 971

Takamatsu airport, Takamatsu, 37

+81 878 792 157

Tokyo Narita airport, Narita, 12

+81 476 320 601

Tokyo Haneda airport, Tokyo, 13

+81 337 451 190

Wakkanai airport, Wakkanai, 01

+81 162 262 233

Yakushima airport, Yakushima, 46

+81 997 494 189

Yamagata airport, Yamagata, 06

+81 237 471 111

Yamaguchi airport, Yamaguchi, 35

+81 836 220 919

597I, i, Uchida-cho,Masuda-shi,Shimane, Masuda, 32

+81 856 240 005

3-26-1-1 Hakataekimae, Hakata-ku,Fukuoka-shi,Fukuoka, Fukuoka, 40

+81 924 510 919

1-12-7 Hakataekihigashi, Hakata-ku,Fukuoka-shi,Fukuoka, Fukuoka, 40

+81 924 147 535

3-5-26 Hakataekimae, Hakata-ku,Fukuoka-shi,Fukuoka, Fukuoka, 40

+81 924 810 919

2-7-42 Hanmichibashi, Hakata-ku,Fukuoka-shi,Fukuoka, Fukuoka, 40

+81 924 330 919

1-1 Natsumi,Funabashi-shi,Chiba, Funabashi, 12

+81 474 243 700

2-10-1 Nagazumi-cho,Gifu-shi,Gifu, Gifu, 21

+81 582 640 919

1-2-1 Miyakita, Funabashi-cho,Hashima-shi,Gifu, Hashima, 21

+81 583 919 190

22-5, Wakamatsu-cho,Hakodate-shi,Hokkaido, Hakodate, 01

+81 138 220 919

357-6 Sunayama-cho, Naka-ku,Hamamatsu-shi,Shizuoka, Hamamatsu, 22

+81 534 510 919

6-8 Ekimae-cho,Hirosaki-shi,Aomori, Hirosaki, 02

+81 172 341 838

1 Chome-82 Nounencho, Himeji, Hyogo Prefecture , Japan, Himeji, 28

+81 792 840 835

118-1 Ara-machi,Takasaki-shi,Gunma, Isesaki, 10

+81 273 818 919

16-3 Sakae-cho,Takasaki-shi,Gunma, Isesaki, 10

+81 273 277 970

16-7 Chuo-cho,Kagoshima-shi,Kagoshima, Kagoshima, 46

+81 992 583 336

2-28-6 Nishida,Kagoshima-shi,Kagoshima, Kagoshima, 46

+81 998 130 919

1-8-24 Odori,Kitakami-shi,Iwate, Kitakami, 03

+81 197 654 151

1-1-8 Marunouchi,Kofu-shi,Yamanashi, Kōfu, 19

+81 552 350 919

3-17-2 Kasuga, Nishi-ku,Kumamoto-shi,Kumamoto, Kumamoto, 43

+81 963 120 919

2, Tsuruoka,Kushiro-shi,Hokkaido, Kushiro, 01

+81 154 573 871

13-1, Kurogane-cho,Kushiro-shi,Hokkaido, Kushiro, 01

+81 154 230 919

9 Nakatonoda-cho, Higashikujo, Minami-ku,Kyoto-shi,Kyoto, Kyoto, 26

+81 756 810 311

614 Higashi-shiokoji-cho, Shimogyo-ku,Kyoto-shi,Kyoto, Kyoto, 26

+81 753 440 919

260, Memanbetsuchuo, Ozora-cho,Abashiri-gun,Hokkaido, Ozora, 01

+81 152 744 177

2-1-20-206 Kokubo,Akashi-shi,Akashi-shi, Akashi, 28

+81 789 244 500

1-6-5 Yasukata,Aomori-shi,Aomori, Aomori, 02

+81 177 222 369

122-8 Takama, Ishie,Aomori-shi,Aomori, Aomori, 02

+81 177 526 130

3-15, Miyashitadori 10-chome,Asahikawa-shi,Hokkaido, Asahikawa, 01

+81 166 240 919

2-9 Kasuga-cho,Atami-shi,Shizuoka, Atami, 22

+81 557 824 588

2-9-28 Shiranuhi-machi,Omuta-shi,Fukuoka, Ōmuta, 40

+81 944 518 696

17-23 Shin-machi, Chuo-ku,Chiba-shi,Chiba, Chiba, 12

+81 432 481 150

1-4 Benten, Chuo-ku,Chiba-shi,Chiba, Chiba, 12

+81 432 520 919

638-1 Kawanarijima,Fuji-shi,Shizuoka, Fuji, 22

+81 545 630 919

2-1-18 Ote,Fukui-shi,Fukui, Fukui, 18

+81 776 270 919

7-4 Soneda-cho,Fukushima-shi,Fukushima, Fukushima, 07

+81 245 340 919

2-1-2 Koshio,Hanamaki-shi,Iwate, Hanamaki, 03

+81 198 321 356

Dai 2 Chiwari-53 Higashimiyanome, Hanamaki-shi, Iwate-ken , Japan, Hanamaki, 03

+81 198 263 255

1-5-18 Minaga,Higashihiroshima-shi,Hiroshima, Higashihiroshima, 34

+81 824 206 619

3-14 Kojin-machi, Minami-ku,Hiroshima-shi,Hiroshima, Hiroshima, 34

+81 822 640 919

14-24 Wakakusa-cho, Higashi-ku, Hiroshima, 34

+81 822 070 919

3-15-1 Asahi-machi,Iwakuni-shi,Ymaguchi, Iwakuni, 35

+81 827 293 105

5-735-5 Yamato,Joetsu-shi,Niigata, Jōetsu, 15

+81 255 210 919

10-10 Ekimae,Kakegawa-shi,Shizuoka, Kakegawa, 22

+81 537 220 919

8-10 Kukominami-machi, Kanda-machi,Miyako-gun,Fukuoka, Kitakyushu, 40

+81 934 750 919

2-4 Karuizawa-higashi, Karuizawa-machi,Kitasaku-gun,Nagano, Komoro, 20

+81 267 412 919

Toyoko Inn Maibara-eki Shinkansen Nishi-guchi, Maibara, 25

+81 749 520 919

94-63 Hongōchō Zennyūji, Mihara-shi, Hiroshima-ken , Japan, Mihara, 34

+81 848 869 919

19-3, Komukai,Monbetsu-shi,Hokkaido, Monbetsu, 01

+81 158 230 919

3-50 Moriokaekimaedori,Morioka-shi,Iwate, Morioka, 03

+81 196 536 605

1022-10 Kurita,Nagano-shi,Nagano, Nagano, 20

+81 262 250 919

1-3-5 Jonai-cho,Nagaoka-shi,Niigata, Nagaoka, 15

+81 258 310 919

2-4-56 Dai-machi,Nagaoka-shi,Niigata, Nagaoka, 15

+81 258 380 919

1-18 Yachiyo-machi,Nagasaki-shi,Nagasaki, Nagasaki, 42

+81 958 210 919

1-1-16 Meieki, Nishi-ku,Nagoya-shi,Aichi, Nagoya, 23

+81 525 710 919

1-12-8 Noritake, Nakamura-ku,Nagoya-shi,Aichi, Nagoya, 23

+81 524 593 919

17-9, Kitanaka, Nakashibetsu-cho,Shibetsu-gun,Hokkaido, Nakashibetsu, 01

+81 153 720 919

905 Hanazaki-cho,Narita-shi,Chiba, Narita, 12

+81 476 243 662

1-3-8 Kutsukake,Nasushiobara-shi,Tochigi, Nasushiobara, 09

+81 287 651 919

1-1-7 Yoneyama, Chuo-ku,Niigata-shi,Niigata, Niigata, 15

+81 252 437 666

1-1-22 Bandai, Chuo-ku,Niigata-shi,Niigata, Niigata, 15

+81 252 453 221

70-5 Moriai, Ishikiridokoro,Ninohe-shi,Iwate, Ninohe, 03

+81 195 230 919

220-4 Kamome-cho,Nishinoomote-shi,Kagoshima, Nishinoomote, 46

+81 997 235 050

17-58 Ichiban-cho,Mishima-shi,Shizuoka, Numazu, 22

+81 559 727 090

12 Chome-5 Nishi 1 Jōminami, Obihiro-shi, Hokkaidō , Japan, Obihiro, 01

+81 155 220 919

1-5-1 Kanaike-machi,Oita-shi,Oita, Ōita, 44

+81 975 344 500

6-7 Nishiki-machi, Kita-ku,Okayama-shi,Okayama, Okayama, 33

+81 862 350 919

Nissan Rent-A-Car car hire locations in Asia

140 Locations See all locations

3-36-5 Minami Hanashima, Matsudo-shi, Matsudo, 12

+81 473 682 311

1-15-11 Minatoshinden, Ichikawa, Chiba, 12

+81 473 579 023

5-18-4 Hon-cho, Funabashi, Funabashi, 12

+81 474 251 123

1-14-6 Fujimi, Chuo-ku, Chiba, Chiba, 12

+81 432 274 123

2-8-24 Daimyo, Chuo-ku, Fukuoka, Fukuoka, 40

+81 927 518 223

1F Sunako Building, 22-15 Wakamatsu-cho, Hakodate, 01

+81 138 274 123

2-2-32 Noda-cho, Kamaishi, Iwate, Kamaishi, 03

+81 193 235 323

Please Go To The Mazda Counter1362 Mizobe-cho Fumoto, Kirishima, 46

+81 995 582 121

2-1-12 Kitahonmachi, Kochi, Kochi, 39

+81 888 834 485

Please Go To The Mazda Counter64-153 Zennyuji, Hongou-cho, Mihara, 34

+81 848 869 023

WAIT & MEET Times Car Rental STAFF BUS STOP 113-7-2 Kanagusuku, Naha, 47

+81 988 593 234

4 Nishi, Kita 1-jo, Chuo-ku, Sapporo, 01

+81 112 613 311

1F Enomoto Building No.5, 15-41 Kasuga-cho, Atami, Atami, 22

+81 557 824 123

B2 Roppongi Hills Mori Tower6-10-1 Roppongi, Minato-ku, Tokyo, 13

+81 357 861 623

1-21-8 Hiratsuka, Shinagawa-ku, Tokyo, 13

+81 357 495 523

B1 Ebisu Neonate, 4-1-18 Ebisu, Shibuya-ku, Tokyo, 13

+81 354 217 723

1-50-5 Oi, Shinagawa-ku, Tokyo, 13

+81 364 292 356

10-11-1 Sue, Miimachi, Wajima, Ishikawa, Wajima, 17

+81 768 268 123

3-1-22 Kita 4Jo-nishi, Chuo-ku, Sapporo-shi, Hokkaido, Sapporo, 01

+81 112 234 123

3-6-2 Haginaka, Ota-ku, Tokyo Japan, Tokyo, 13

+81 357 053 823

3-10-33-2 Sakae, Naka-ku, Nagoya-shi, Nagoya, 23

+81 522 691 327

1-6-2 Koueinishi-machi Kitami-shi, Hokkaido Japan, Kitami, 01

+81 157 690 023

1-9-7 Nerima, Nerima-ku, Tokyo, 13

+81 369 146 023

31-3 Nishiura Hirono-cho,Uji, Uji, 26

+81 774 434 123

529~80, Tokyo, 13

+81 476 338 623

3~7~1Nishishinjuku, Tokyo, 13

+81 359 091 123

1~23~32 Hon~cho, Funabashi, 12

+81 474 204 123

4-2-8 Wakae-nishishinmachi, Higashiosaka, Osaka, 27

+81 667 306 770

4F U_PLACE Honkan, 8-1 Wakitahon-cho, Kawagoe, Saitama, 11

+81 492 414 123

4-14-1 Hakataeki Minami, Hakata-ku, Fukuoka, Fukuoka, 40

+81 92 402 1923

31-4 Byakkomachi, Aizuwakamatsu, 07

+81 242 254 123

10 Miyashita-dori, Asahikawa-shi, Asahikawa, 01

+81 166 263 323

1 Yatsukunugi-cho, Ashikaga, 09

+81 284 902 723

Hon-atsugi Ekimae260 Meters From Rail Station, Atsugi, 14

+81 462 292 344

2-32-23 Kojima-cho, Chofu, Chōfu, 13

+81 424 407 723

275-1 Yanagishima, Fuji-shi, Fuji, 22

+81 545 644 123

Fujisawa Rail Station550 Meters From Rail Station, Fujisawa, 14

+81 466 244 123

5-4 Jinba-cho, Fukushima-shi, Fukushima, 07

+81 245 357 223

Fukuyama Shinkansen Ekimae500 Meters From Rail Station, Fukuyama, 34

+81 849 314 123

1-2-15 IChiban-cho, Hachinohe-shi, Hachinohe, 02

+81 178 233 723

Higashiosaka Shiyakushomae9-7 Aramotoshinmachi, Higashiosaka, 27

+81 667 834 123

2-12-7 Ogaito-cho, Hirakata, 27

+81 728 434 123

12-5 Miyamatsu-cho, Hiratsuka, 14

+81 463 224 123

1-3-48 Nakahozumi, Ibaraki-shi, Ibaraki, 27

+81 726 210 023

5428-6 Motomachi, Iida-shi, Iida, 20

+81 265 561 123

1836-5 Yamadera, Ina-shi, Ina, 20

+81 265 967 023

4-7-7 Marifu-machi, Iwakuni-shi, Iwakuni, 35

+81 827 290 123

24-6 Minamikorimoto-cho, Kagoshima-shi, Kagoshima, 46

+81 998 128 323

6-13 Suehirocho, Kashiwa, Kashiwa, 12

+81 471 442 311

Kawasaki Musashi-shinjo2-15-15 Kamishinjo, Nakahara, Kawasaki, 14

+81 447 541 123

2-4-21 Marunouchi, Kofu-shi, Kōfu, 19

+81 552 282 314

Koriyama Ekimae Rail Station350 Meters From Rail Station, Kōriyama, 07

+81 249 384 123

6-29-1 Haramachida, Machida, 13

+81 427 272 444

Matsumoto Ekimae Rail Station350 Meters From Rail Station, Matsumoto, 20

+81 263 394 123

1-23-17 Naka-cho, Musashino, Musashino, 13

+81 422 372 323

Nikko Ekimae Rail Station240 Meters From Rail Station, Nikkō, 09

+81 288 501 523

Odawara Shinkansen Exit160 Meters, Odawara, 14

+81 465 324 123

2F Pacific Marks Esaka, 9-1 Toyotsu-cho, Suita-shi, Osaka, 27

+81 663 694 123

2-9-16 Hiranohonmachi, Osaka, 27

+81 667 914 123

5-17-7 Hoshin, Osaka, 27

+81 663 281 723

3-13-8 Nagai, Sumiyoshi-ku, Osaka, Osaka, 27

+81 666 094 123

B1 OCAT Building, 1-4-1 Minatomachi, Naniwa-ku, Osaka Japan, Osaka, 27

+81 666 318 223

Yao Kintetsu Ekimae Rail1-44 Sakuragaoka, Osaka, 27

+81 729 234 123

7-5-22, Nishinakajima, Yodogawa-ku, Osaka-shi, Osaka, 27

+81 668 854 123

1-4-8 Nishimiyahara, Yodogawa-ku, Osaka-shi, Osaka, 27

+81 663 914 123

1-2-7 Otedori, Chuo-ku, Osaka, 27

+81 669 424 123

1F Daiwa Roynet Hotel Osaka Uehonmachi6-7-5 Uehonmachi, Tennoji-ku, Osaka, Osaka, 27

+81 667 767 723

B1 Umeda Center Building, 2-4-12 Nakazakinishi, Kita-ku, Osaka-shi, Osaka, 27

+81 663 754 123

1F Osaka Marubiru, 1-9-20 Umeda, Kita-ku, Osaka-shi, Osaka, 27

+81 663 444 123

4-2-7 Fushimi-machi, Osaka, 27

+81 647 074 123

Oyama Station West Exit300 Meters From Rail Station, Oyama, 09

+81 285 238 823

4-10-11 Koryonishimachi, Sakai-ku, Sakai-shi, Sakai, 27

+81 722 212 533

Sakudaira Ekimae Rail Station600 Meters From Rail Station, Saku, 20

+81 267 660 023

Shiojiri Ekimae Rail Station500 Meters From Rail Station, Shiojiri, 20

+81 263 511 523

Shin-shirakawa Ekimae Rail850 Meters From Rail Station, Shirakawa, 07

+81 248 275 523

1-14-1 Akebono-cho, Tachikawa, Tachikawa, 13

+81 425 262 341

1-37-5 Akabanenishi, Kita-ku, Tokyo, 13

+81 359 933 923

Central Plaza Building Underground Parking Garage1-1 Kaguragashi, Shinjuku-ku, Tokyo, 13

+81 352 275 523

6-3-2 Shimbashi, Tokyo, 13

+81 354 054 123

1-35-3 Takadanobaba, Shinjuku-ku, Tokyo, 13

+81 332 087 000

1F Toyosu Cubic Garden3-2-3 Toyosu, Koto-ku, Tokyo, 13

+81 362 210 923

Ueda Ekimae Rail Station240 Meters From Rail Station, Ueda, 20

+81 268 274 123

Yokohama Station West Exit600 Meters From Rail Station, Yokohama, 14

+81 453 114 523

1-16-13 Kakinokizaka, Meguro-ku, Tokyo, 13

+81 337 248 591

34-1 Kamitaomote, Kintaichi, Ninohe, Iwate, Ninohe, 03

+81 195 272 323

1F Shoei Higashiguchi No.3 Building, 2-5-10 TsutsujigaokaMiyagino-ku, Sendai, Miygagi, Sendai, 04

+81 222 574 123

2-2-10 Oroshimachi, Wakabayashi-ku, Sendai, Miyagi, Sendai, 04

+81 222 394 141

2-2-1 Okaidokita, Ishinomaki, Miyagi, Ishinomaki, 04

+81 225 224 423

1-6-32 Ogimachi, Miyagino-ku, Sendai, Miyagi, Sendai, 04

+81 227 826 061

6 Shinsugita-cho, Isogo-ku, Yokohama, Kanagawa, Yokohama, 14

+81 457 731 123

687 Yumoto, Hakonemachi, Ashigarashimo-gun, Kanagawa, Hakone, 14

+81 460 855 523

280 Iede, Ebe, Nakano, Nagano, Nakano, 20

+81 269 262 357

1003-1 Kashiwagihara, Hirahara, Komoro, Nagano, Komoro, 20

+81 267 241 023

1F Yazaki Building, 3483-1 Chino, Chino, Nagano, Chino, 20

+81 266 711 123

21-144 Wakigami, KitaakitaAkita, Kitaakita, 05

+81 186 493 284

1-10 Minamidekijima-cho, Tokushima, Tokushima, 36

+81 886 251 612

7784 Ofunemachi, Kametsu, Tokunoshima-cho, Oshima-gun, Kagoshima, Tokunoshima, 46

+81 997 811 333

1F Kusano Building, 1-1-23 Izumimachi, Iwaki, Fukushima, Iwaki, 07

+81 246 750 161

2692-61 Masuda, Nakatane-choKumage-gun, Kagoshima, Nakatane, 46

+81 997 275 523

1-1-5 TatekawaSumida-ku, Tokyo, 13

+81 356 252 322

National car hire locations in Asia

135 Locations See all locations

727 Srinakarin Rd.Suanluang, Bangkok, Thailand

+66 2 722 8487

999 M00 1 Nong Prue, Bang PhliDistrict, Bang Phli, Thailand

+66 84 700 4376

Holiday Inn Resort52 Taweewong Rd, Patong, Kratu, Phuket City, Thailand

+66 84 700 4386

Krabi Intl Airport, Nuaklong, Krabi, Thailand

+66 75 701 538

Moo 4, Airport RdBophut, Koh Samui, Koh Samui, Thailand

+66 81 970 5680

Samui Airport, Koh Samui, Thailand

+66 84 700 4388

Chiangrai Intl Airport, Chiang Rai, Thailand

+66 53 793 683

212/14-15 Moo 5, Pattaya NorthRoad, T Na-klua A Banglamung, Pattaya, Thailand

+66 2 722 8487

22 Vibhavadi Rangsit RoadDon Mueang, Bangkok, Thailand

+66 2 504 3435

22/1 Moo 6, Maikhaw, TalangDomestic & Intl Terminal, Phuket City, Thailand

+66 2 722 8487

Chiangmai Intl Arpt Level 1Mueang Chiang Mai District, Chiang Mai, Thailand

+66 53 271 293

U-tapao AirportTambon Phia, Amphoe Ban Chang, Rayong, Thailand

+66 819 314 713

2528 Moo 4 Airport-lop BuriRamesh Rd, T.kuanlang A Hatyai, Songkhla, Thailand

+66 819 705 745

557 Moo 5, Promprakai Rd, Udon Thani, Thailand

+66 81 970 6551

10 Fourth Lok Yang RoadJurong Town Sq, Singapore, Singapore

+65 6338 8444

1-14 Kotani, Otani, Aomori, 02, Japan

+81 17 739 7310

1f 3-26-1 Hakata Eki-maeHakata-ku, Fukuoka, 40, Japan

+81 92 451 0919

2-7-42 Hanmichibashi Hakata-ku, Fukuoka, 40, Japan

+81 92 433 0919

3-14 Kojin-machi, Minami-kuHiroshima-shi, Hiroshima, 34, Japan

+81 822 640 919

94-63 Zennyuji, Hongo-cho, Hiroshima, 34, Japan

+81 848 86 9919

569-83 Takamatsu-cho, Hakodate, 01, Japan

+81 138 57 0919

5-2-1 Haneda, Tokyo, 13, Japan

+81 3 3745 1190

628-1 Hisaeda-kaiden-otsuNankoku-shi, Kochi, 39, Japan

+81 888 630 663

3-2008-1 Taihei, Higashi-kuNiigata-shi, Niigata, 15, Japan

+81 252 720 956

2f 1 Senshu-kuko-nakaTajiri-cho, Osaka, 27, Japan

+81 72 456 8787

1-16 Nishiki-machiMiyazaki-shi, Miyazaki, 45, Japan

+81 985 250 919

901-36 Mukaitakayu, SugidoMashiki-machi, Kumamoto, 43, Japan

+81 96 289 2353

25-2 Ru, Tsuruga ShimaKomatsu-shi, Komatsu, 17, Japan

+81 761 240 919

16-7 Chuo-cho, Kagoshima-shi, Kagoshima, 46, Japan

+81 992 583 336

127 Seochodaero, Seocho Ku, Seoul, South Korea

+82 (0) 2 591 5711

119 Sogong-ro, Jung-gu, Seoul, South Korea

+82 (0) 2 774 5711

673 Boni AvenueMandaluyong City, Manila, NCR, Philippines

+63 2 875 8567

Manila International AirportArrival Lobby Gate 2, Manila, NCR, Philippines

+63 2 833 0648

Lapu-lapu Airport RdMactan-cebu Intl Apt - Term 2, Cebu City, CEB, Philippines

+63 917 719 1180

Airport Road, Matumbo St.Pusok, Lapu-Lapu City, CEB, Philippines

+63 917 719 1180

Lapu-lapu Airport RdMactan-cebu Intl Apt - Term 2, Lapu-Lapu City, CEB, Philippines

+63 917 719 1180

Ibis HotelNorthern Avenue 5/1, Yerevan, Armenia

+374 43 376060

Yerevan Zvartnots Intl Airport, Yerevan, Armenia

+374 43 376060

Kote Afkhazi St 32, Tbilisi, Georgia

+995 577 96 70 70

Tbilisi International Airport, Tbilisi, Georgia

+995 577 96 70 70

Sixt car hire locations in Asia

115 Locations See all locations

Chinggis Khaan Int. Airport, Ulaanbaatar, Mongolia

+976 8600 7259

Erdenet Street, Erdenet, Mongolia

+976-8-6007259

Sainshand, Sain Shanda, Mongolia

+976-8-6007259

New Darkhan, Darhan, Mongolia

+976-8-6007259

East cross Road, Peace Avenue, Ulaanbaatar, Mongolia

+976 8600 7259

Gandan Peace Avenue 35/1, Ulaanbaatar, Mongolia

+976 8600 7259

Prime Minister Amars street 1, Ulaanbaatar, Mongolia

+976 8600 7259

Sinamangal, Kathmandu, Nepal

+977 1446 6655

Ring Rd., Kathmandu, Nepal

+977 1446 6655

Durbar Marg, Kathmandu, Nepal

+977 1219 9998

Kichik Beshagach Street 104A, Tashkent, Uzbekistan

+998 71 120 90 10

Buyuk Ipak Yuli 18, Samarkand, Uzbekistan

+998 90 128 83 83

Bukhara 1, Bukhara, Uzbekistan

+998 99 853 80 66

A376 Quqon Fargona Viloyati, Kokand, Uzbekistan

+998 99 444 50 40

13-1 Nishi Kujo Kitanouchi-cho, Kyoto, 26, Japan

+81 75 681 0543

1373-7 Komaino, Narita, 12, Japan

+81 476 40 5885

1 Senshu-Kuko-naka, Tajiri-cho, Osaka, 27, Japan

+81 72 456 8780

1-3-4 Taihei, Higashi-ku, Niigata, 15, Japan

+81 25 275 0543

1-25-1 Nishi-Shinjuku, Tokyo, 13, Japan

+81 3 3345 0543

1782 Zennyuji, Hongo-cho, Hiroshima, 34, Japan

+81 848 86 0544

168 Aza Hieda, Ohaza Akae, Miyazaki, 45, Japan

+81 985 60 3900

966, Sinbu-dong, Dongnam-gu, Cheonan, South Korea

+82 415 697 043

58-7, Yonghae-ro, Jeju-si, Jeju City, South Korea

+82 (0) 64 805 1500

15, Geonwon-daero 34beon-gil, Guri, South Korea

+82 315 585 521

Lot E 10-6, Aeromall, Johor Bahru, Malaysia

+60 12 458 1729

No. 71, GF, Jalan Ibrahim, Johor Bahru, Malaysia

+60 7 221 2945

Lot No. 14, GF, Block D, Kuala Lumpur, Malaysia

+60 3 8787 2834

A204, Jalan SS6/1, Kelana Jaya, Petaling Jaya, Malaysia

+60 3 7880 1834

Arrival Hall, Lot No L1LS-16, Penang, Malaysia

+60 4 642 1835

Arrival Hall, Lot No L1L19, Kuantan, Malaysia

+60 9 538 2835

Lot No L1L02(C2) Level 1, Kota Kinabalu, Malaysia

+60 8841 3520

Northern Avenue 10/1, Yerevan, Armenia

+374 96 660361

Zvartnots International AP, Yerevan, Armenia

+374 60 373366

T1/1st Floor Int. Arrival Hall, Krabi, Thailand

+66 85 111 2244

Maikhao, Thalang, Phuket City, Thailand

+66 87 513 3444

Amata City Ind.Est. Moo 4,9/27, Bo Win, Thailand

+66 84 134 5457

Promprakai road, Moo1,Makkaeng, Udon Thani, Thailand

+66 88 002 9008

Rama 4 Rd., Khlong Toey 2929/9, Bangkok, Thailand

+66 87 512 9777

Sanambin Road, Moo.3,Suthep, Chiang Mai, Thailand

+66 87 512 8333

Sanambin road, Baankoo-Rimkok, Chiang Rai, Thailand

+66 814 526 622

80, Blvd Airport, Unit 01-K05, Singapore, Singapore

+65 9660 0506

20, Changi North Crescent, Singapore, Singapore

+65 6423 9566

293 Kaki Bukit Ave 1 #03-00, Singapore, Singapore

+65 6423 9566

Souphanouvong Road, Vientiane, Laos

+856 21 513 228

Arrival building 1st floor, Luang Prabang, Laos

+856 30 52 69 599

49, Zarifa Aliyeva street, Baku, Azerbaijan

+994 55 400 46 66

Baku Heydar Aliyev, Baku, Azerbaijan

+994 55 400 46 66

Municipal Rd, G6 Markaz, Islamabad, Pakistan

+92 321 8555376

Airport Ave, Islamabad, Pakistan

+92 300 8455376

Moulvi Tamizuddin Khan Road, Karachi, Pakistan

+92 300 8226363

Jinnah International Airport, Karachi, Pakistan

+92 300 8226363

44 Kote Abkhazi St, Tbilisi, Georgia

+995 32 243 99 11

Arrival Hall, Tbilisi, Georgia

+995 32 243 99 11

Airport Highway 01, Batumi, Georgia

+995 790 21 98 11

941 Parliament Road, Colombo, Sri Lanka

+94 112 870 870

Canada Frienship Road, Colombo, Sri Lanka

+94 112 870 870

Galle Face, Colombo, Sri Lanka

+94 112 870 870

LOTTE rent-a-car car hire locations in Asia

95 Locations See all locations

Dongan-gu, 897 Pyeongchon-dong, Anyang

+82 031 454 8000

Dong-gu Choryang 3-dong 1189-3, Busan

+82 051 442 0091

Dangjin-eup Sucheong-ri 589-3 Dangjin-gun, Dangjin

+82 041 354 8001

3437, Seohae-ro, Seosan-si, Seosan

+82 041 855 8000

765-1 Sangin-dong, Dalseo-gu, Daegu

+82 053 657 8001

KT DaeJeon branch 1st Fl. 1-30 MoonWha-Dong Jung-gu, Daejeon

+82 042 252 8000

Dong-gu Jan Jeong-dong 14, Daejeon

+82 042 222 8016

479-11 Gung-dong, Yuseong-gu, Daejeon

+82 042 584 8000

1743-1 Gyo 1-dong, Gangneung-si, Gangwon-do, Ko, Gangneung

+82 033 642 8000

1st Floor. 405-15 Gohyeon-dong, Geoji-si, Geoje

+82 055 637 8009

Buk-gu Jungheung-dong 699-2 Korea Cement Bldg. 1F, Gwangju

+82 062 412 8000

3F, 1427, Songjeong-dong, Gwangsan-gu, Gwangju

+82 629 438 001

Ilsanseo-gu Daehwa-dong 2199 ShindongaNobleTower room nr.107 Goyang city, Goyang

+82 031 814 8000

Jungwang-Officetel 1st Fl. 2326-2 Jungwang-dong, Siheung-Si, Siheung

+82 031 319 8484

2F, 130-5, Juan-dong, Incheon

+82 032 881 8000

KT Telephone Office 1st Fl. 632-2 YeonSu2-dong, YeonSu-gu, Incheon

+82 328 828 001

Gangdonggu Cheonhodong 450 Gangdong SungwonSantevill L10 ho, Seoul

+82 024 828 002

B3F, LOTTE FITIN, 21-31, Euljiro 6-ga, Jung-gu, Seoul

+82 022 273 8006

747-7 Hannam-dong, Yongsan-gu, Seoul, Korea  , Seoul

+82 027 904 319

395 Namdaemunno 5-ga, Jung-gu, Seoul, Korea, Seoul

+82 027 548 588

676 Yeoksam-dong, Gangnam-gu, Seoul, Korea, Seoul

+82 025 019 908

Gangnamgu Samseongdong 171-1 Seoul Medical Center kt rent-a-car, Seoul, Korea, Seoul

+82 023 443 8000

Woolim Lionsvalley C Unit106-B, 371-28 Gasan-dong, Geumcheon-gu, Seoul

+82 023 664 8000

1F, Lotte City Hotel Guro, 300, Digital-ro, Guro-gu, Seoul

+82 028 668 003

111, Shinwon Metrovil , 870-13, Bongcheon dong, Gwanak-gu, Seoul

+82 028 758 200

Finance Bldg., 2nd Fl.136 Sejongdaero, Jung-Gu, Seoul

+82 027 778 213

Songpagu Songpadong 84-5 Daeyeong bldg 1st floor, Seoul

+82 022 203 8000

1F, 707 Nonhyeon-ro, Gangnam-gu, Seoul

+82 025 111 001

Unit 207, The O Superium Bldg,3001-2, Bangbae 4-dong, Seocho-gu, Seoul

+82 023 472 8000

Eunpyeong-gu Jeungsan-dong 223-47 1F, Seoul

+82 023 748 001

Yongsan-gu Seogye-dong 47-3 1F, Seoul

+82 027 150 010

Guro-gu Shindorim-dong 337 Shindorim Prugio 104, Seoul

+82 022 631 8033

Yangcheon-gu Mok-dong 924 KT Information Center 1F, Seoul

+82 022 659 8000

Seochogu Yangjaedong 23 Yangjae transfer parkinglot 206ho, Seoul

+82 025 298 000

Gangnamgu Yeoksamdong Gangnam Financial Tower B2, Seoul

+82 025 111 002

Yeongdeungpo-gu Yeongdeungpo-dong 4-ga 75-3 Sehwa Bldg 1F, Seoul

+82 023 281 8000

Yeongdeungpo-gu Yeouido-dong 47 Yeouido Xi Apt 501Dong 107 ho, Seoul

+82 027 858 000

Yongsan-gu 308 Hangangno 2-ga 308 Hangangno 2-ga room nr.203 ho, Seoul

+82 027 938 000

Mokdong Rodeo Bldg., Unit Mokdong-ro, Yangcheon-gu, Seoul

+82 226 598 000

2F Chungha BD, 161-7, Donggyo-dong, Mapo-gu, Seoul

+82 022 634 8000

79-15, Jingwan-dong, Eunpyeong-gu, Seoul

+82 023 748 001

TE-RA Tower A, 651, Munjeong-dong, Songpa-gu, Seoul

+82 022 203 8000

Suseo Tower 1F, 725, Suseo-dong, Gangnam-gu, Seoul

+82 024 458 899

2F, 455-3 Howon-dong, Uijeongbu-si, Uijeongbu

+82 031 852 8003

Furniture Gallery Bldg., Unit 203, 285-6, Jinjang-dong, Buk-gu, Ulsan

+82 052 223 8000

979 Sinpung Yeosu Airport, Yeosu

+82 061 685 0008

PRAUM CITY 1st Fl, 528-1, Gojan-dong, Danwon-gu, Ansan-si, Ansan

+82 031 407 8000

211~212, 543-1 Sang-dong, Wonmi-gu, Bucheon-si, Bucheon

+82 032 679 8000

Unit 234-1 Poonglim I-won Plus 2nd Fl. Seohyeonro 170, Bundang-gu, Seongnam-si, Seongnam

+82 031 731 8000

Changjeon-dong 144-5 Icheon city, Icheon

+82 031 636 8006

Osan-dong 881-9 Core Bldg. 108 ho, Osan

+82 031 373 8006

2nd Fl. 966-3 Hapjeong-dong Pyeongtaek Si, Gyeonggi-Do, Pyeongtaek

+82 031 667 8000

Sujeong-gu Dandae-dong 180 1F Seongnam city, Seongnam

+82 031 723 8000

468, Ingye-dong, Paldal-gu, Suwon-si, Suwon

+82 031 238 8000

Yeongtong-gu Yeongtong-dong 999-2 1F Suwon city, Suwon

+82 031 215 8181

Shincheon Bldg., Unit109, 241-5 Samga-dong ,Cheoin-gu, Yongin-si, Gyeonggi-do, Seoul

+82 031 322 8000

Heungdeok-gu Sachang-dong 149-11, Cheongju

+82 043 213 8000

168-4 BongBang-dong, Chungju-si, Chungju-Si

+82 043 842 8002

Toegye-dong 343-13 1F Chuncheon city, Chuncheon

+82 033 243 8000

Gyo-dong 895-2 Sokcho city, Sokcho

+82 033 632 8000

Gaeun-dong 434-4 Jungang Bldg. 2F Wonju city, Wonju

+82 033 764 8000

Gwangmyeong-dong 393-3 Gyongju city, Gyeongju

+82 054 746 8001

Gongdan-dong 200 Gumi city, Gumi

+82 054 475 8000

112, Jeil-mall, 100-6 Jungang-dong, Changwon

+82 055 263 8108

1F 101, 985-1, Hotan-dong, Jinju-si, Jinju

+82 055 753 8000

53-6 Susong-dong, Gunsan-si, Gunsan

+82 634 688 000

Sin-dong 328-1 Iksan city, Iksan

+82 063 851 8000

Jung-dong 1362-10 Gwangyang city, Gwangyang

+82 061 792 8033

Sang-dong 902-1 Mokpo city, Mokpo

+82 061 274 8000

Honam-dong 177 Mokpo city, Mokpo

+82 061 274 8001

1F, 1257-2, Jorye-dong, Suncheon

+82 061 724 8000

Orim-dong 390 Cross-country Bus Terminal Yeosu city, Yeosu

+82 061 642 8000

1st Fl. Dongil Hivill, 106-6, Bansong-dong, Hwaseong-si, Hwaseong

+82 031 376 8001

210, Gwangjang-ro, Jangjae-ri, Baebang-eup, Asan-si, Asan

+82 415 490 030

60 Eoeum-ri, Eonyang-eup, Ulju-gun, Ulsan

+82 522 548 050

139-21, Jogok-dong, Suncheon-si, Suncheon

+82 061 724 8031

Exit 4 of Centum City Station Line 2, Busan

+82 51 720 8282

183 Yangdeok-ro, Changwon

+82 55 295 8000

Dong DaeGu Subway Station Exit No.2, Daegu

+82 53 611 8000

Subway Line 1, Daegu

+82 53 657 8001

Starbucks Building 3F, Gwangju

+82 62 943 8001

1st floor of Gwangju Airport, Gwangju

+82 62 955 8000

711-3 Geumam-dong, Jeonju

+82 63 245 8000

6 Gangbyeon-gil 10beon-gil, Jinju

+82 55 753 8000

1 Pohangyeok-ro, Pohang

+82 54 278 8000

223 Haedong-ro, Pohang

+82 54 252 8000

2851 Unseo-dong, Seoul

+82 32 743 8000

171-1 Samsung-dong, Seoul

+82 23 443 8000

DooSan Weve Park Unit 201, Seoul

+82 2478 8000

Yangjae Transit Parking Lot Unit 206, Seoul

+82 2529 8000

Siam Bldg., Seoul

+82 2922 8000

Jeiplatz B1-106, Seoul

+82 23 664 8000

Singwan-dong 609 1F Gonju city, Seoul

+82 41 852 8002

95 Gyodong, Gangneung-si, Gangwon-do, Gangneung

+82 336 428 000

1257-2 jorye-dong, Suncheon-si, Suncheon

+82 617 248 000

Enterprise car hire locations in Asia

93 Locations See all locations

Lapu-lapu Airport Rd, Cebu City, CEB, Philippines

+63 917 719 1180

Airport Road, Matumbo St.Pusok, Lapu-Lapu City, CEB, Philippines

+63 917 719 1180

Lapu-lapu Airport Rd, Lapu-Lapu City, CEB, Philippines

+63 917 721 1710

33a Truong Son, Ward 4Tan Binh District, Ho Chi Minh City, Vietnam

+84 90 300 02 01

Yerevan Zvartnots Intl Airport, Yerevan, Armenia

+374 91 376060

Ibis HotelNorthern Avenue 5/1, Yerevan, Armenia

+374 91 376060

Tbilisi International Airport, Tbilisi, Georgia

+995 577 96 70 70

Kote Afkhazi St 32, Tbilisi, Georgia

+995 577 96 70 70

3-15-1 Asahi-machi, Iwakuni, 35, Japan

+81 827 29 3105

5450-1, Onna, Onna-son, Onna, 47, Japan

+81 98 982 3554

3-9-1 Takamatsu-cho, Tachikawa, 13, Japan

+81 42 548 9190

1-15 Hon-cho, Yokosuka, 14, Japan

+81 46 826 2731

83-153 Misawa-shimoyusawa, Misawa, 02, Japan

+81 176 51 9160

1-14 Kotani, Otani, Aomori, 02, Japan

+81 17 739 7310

495-2 Tokko, Narita, 12, Japan

+81 476 32 0601

2-7-42 Hanmichibashi Hakata-ku, Fukuoka, 40, Japan

+81 92 433 0919

94-63 Zennyuji, Hongo-cho, Hiroshima, 34, Japan

+81 848 86 9919

856-3 Fumoto, Mizobe-cho, Kirishima, 46, Japan

+81 995 58 2539

1-1 Centrair, Tokoname, 23, Japan

+81 569 38 8560

3-95 Toyosaki, Okinawa, 47, Japan

+81 98 840 2980

2f 1 Senshu-kuko-nakaTajiri-cho, Osaka, 27, Japan

+81 72 456 8787

569-83 Takamatsu-cho, Hakodate, 01, Japan

+81 138 57 0919

758-136 Bibi, Sapporo, 01, Japan

+81 123 26 0919

5-2-1 Haneda, Tokyo, 13, Japan

+81 3 3745 1190

1f 3-26-1 Hakata Eki-maeHakata-ku, Fukuoka, 40, Japan

+81 92 451 0919

9 Nakatonoda-cho, Higashi-9-joMinami-ku, Kyoto, 26, Japan

+81 75 681 0311

2-45 Noritakehontori, Nakamura, Nagoya, 23, Japan

+81 52 433 9190

1-1-1 Kumoji, Naha, 47, Japan

+81 98 867 4554

2-1-10 Dosho-machi, Chuo-ku, Osaka, 27, Japan

+81 6 6233 0303

2-7-2 Nambanaka, Naniwa-ku, Osaka, 27, Japan

+81 6 6632 1600

35-1 Higashikagura-cho, Higashikawa, 01, Japan

+81 166 83 0919

10-3-15 Miyashitadori, Asahikawa, 01, Japan

+81 166 24 0919

204 Yamada, Kutchan-cho, Kutchan, 01, Japan

+81 136 230 919

1-1-1 Kita-7-jo-higashiHigashi-ku, Sapporo, 01, Japan

+81 11 733 0919

4-2-13 Kita-6-jo-nishi,kita-ku, Sapporo, 01, Japan

+81 11 746 0919

2-13-1 Yoyogi, Tokyo, 13, Japan

+81 3 5358 5157

2-1 Yaesu, Tokyo, 13, Japan

+81 3 3271 6643

11-16 Shirokoekimae, Suzuka, 24, Japan

+81 59 392 5919

1-14-2 Shiroyama, Odawara, 14, Japan

+81 465 35 5731

1-9-25 Hirooka, Kanazawa, 17, Japan

+81 76 263 0919

901-36 Mukaitakayu, SugidoMashiki-machi, Mashiki, 43, Japan

+81 96 289 2353

284 Tobieda, Akae, Miyazaki, 45, Japan

+81 985 56 5007

4 16 Habaue, Matsumoto, 20, Japan

+81 263 33 1324

1842-4 Morizono-machi, Ōmura, 42, Japan

+81 957 54 3123

1428-1 Nichioji, Kita-ku, Okayama, 33, Japan

+81 86 294 3919

North Terminal 1f3 555 Hotarugaike Nishi Machi, Ikeda, 27, Japan

+81 6 4865 3970

9476-187 Inuido, Saga, 41, Japan

+81 952 46 0919

206-10 Memanbetsu-chuoOzora-cho, Ozora, 01, Japan

+81 152 74 4177

2-351 Tsuruoka, Kushiro, 01, Japan

+81 154 57 3871

1-3-5 Shintera Wakabayashi-ku, Sendai, 04, Japan

+81 22 297 1919

4-2-10 Minami-odori, Utsunomiya, 09, Japan

+81 28 634 1190

2367-1 YusaKonan-cho, Takamatsu, 37, Japan

+81 87 879 2157

719-37 Koseda, Yakushima-cho, Yakushima, 46, Japan

+81 997 49 4189

2-11-5 Tsuruya-cho,kanagawa-ku, Yokohama, 14, Japan

+81 45 311 0921

5-1 Shimobaru, Aki-machi, Kunisaki, 44, Japan

+81 978 67 3324

3-17-2 Kasuga, Nishi-ku, Kumamoto, 43, Japan

+81 96 312 0919

3-50 Morioka-ekimaedori, Morioka, 03, Japan

+81 19 653 6605

2-4 Karuizawa-higashiKaruizawa-machi, Karuizawa, 20, Japan

+81 267 41 2919

1f, 624 Tsuruga-nanase, Nagano, 20, Japan

+81 26 225 0919

3-20-26 Sakae, Naka-ku, Nagoya, 23, Japan

+81 52 269 0919

222-5 UshitanekoMoriyama Higashi, Ishigaki, 47, Japan

+81 980 84 4010

1-2-58 NishimiyaharaYodogawa-ku, Osaka, 27, Japan

+81 6 6394 4919

1-5-1 Ichinowatari, Hokuto, 01, Japan

+81 138 77 0919

Term 1st Flr, 3336-4 Sakaguchi, Shizuoka, 22, Japan

+81 548 29 2660

2-15-2 Konan, Tokyo, 13, Japan

+81 3 5715 1190

4-26-8 Higashi-ueno, Tokyo, 13, Japan

+81 3 3845 1671

3-1-21 Kuko-mae, Hakata-ku, Fukuoka, 40, Japan

+81 92 622 1885

1-6-5 Yasukata, Aomori, 02, Japan

+81 17 722 2369

2-9 Kasuga-cho, Atami, 22, Japan

+81 557 82 4588

3647-1 FunatsuFujikawaguchiko-machi, Fujikawaguchiko, 19, Japan

+81 95 821 0919

1-18 Yachiyo-machi, Nagasaki, 42, Japan

+81 95 821 0919

1-19-1 Nishi, Naha, 47, Japan

+81 98 868 4554

4-3 Matsubara-cho, Nikkō, 09, Japan

+81 288 54 0821

1-1-3 Shibata, Kita-ku, Osaka, 27, Japan

+81 6 6371 9354

10-4-165 Minami-1-jo-nishiChuo-ku, Sapporo, 01, Japan

+81 11 233 0919

6-7-11 Minami-8-jo-nishiChuo-ku, Sapporo, 01, Japan

+81 11 521 0919

3-3-6 Ebisu, Tokyo, 13, Japan

+81 3 3444 8400

1-1-2 Hyakunin-cho, Tokyo, 13, Japan

+81 3 3204 1190

1-16-14 Shibuya, Tokyo, 13, Japan

+81 3 6418 5512

3-27-4 Nishiasakusa, Tokyo, 13, Japan

+81 3 3843 9190

2-1-13 Kita-3-jo-nishiChuo-ku, Sapporo, 01, Japan

+81 11 233 0919

22-5 Wakamatsu-cho, Hakodate, 01, Japan

+81 138 22 0919

1-5-21 Minamisemba, Chuo-ku, Osaka, 27, Japan

+81 6 6268 0919

2-3-8 Sotokanda, Tokyo, 13, Japan

+81 3 3257 9060

1-5-4 Nishi-ikebukuro, Tokyo, 13, Japan

+81 3 3980 0919

6-12-4 Nishi-shinjuku, Tokyo, 13, Japan

+81 3 3346 8927

5-6-11 Shinjuku, Tokyo, 13, Japan

+81 3 5366 1190

5-15-1 Ginza, Tokyo, 13, Japan

+81 3 6226 3320

Tradepia Odaiba B12-3-1 Daiba, Tokyo, 13, Japan

+81 3 5579 0350

Fujisoft Bldg 1f1-1 Sakuragi-cho, Naka-ku, Yokohama, 14, Japan

+81 45 210 0452

1936-11 Nihashi, Gotemba, 22, Japan

+81 550 84 0919

4-1 Omoro-machi, Naha, 47, Japan

+81 98 941 5452

1-3-1 Kita-4-jo-higashiChuo-ku, Sapporo, 01, Japan

+81 11 232 0919

Alamo car hire locations in Asia

92 Locations See all locations

Lapu-lapu Airport RdMactan-cebu Intl Apt - Term 2, Cebu City, CEB, Philippines

+63 917 719 1180

Airport Road, Matumbo St.Pusok, Lapu-Lapu City, CEB, Philippines

+63 917 719 1180

Lapu-lapu Airport RdMactan-cebu Intl Apt - Term 2, Lapu-Lapu City, CEB, Philippines

+63 917 719 1180

Ibis HotelNorthern Avenue 5/1, Yerevan, Armenia

+374 99 376060

Yerevan Zvartnots Intl Airport, Yerevan, Armenia

+374 99 376060

Kote Afkhazi St 32, Tbilisi, Georgia

+995 577 34 70 70

Tbilisi International Airport, Tbilisi, Georgia

+995 577 34 70 70

3-15-1 Asahi-machi, Iwakuni, 35, Japan

+81 827 29 3105

5450-1, Onna, Onna-son, Onna, 47, Japan

+81 98 982 3554

3-9-1 Takamatsu-cho, Tachikawa, 13, Japan

+81 42 548 9190

1-15 Hon-cho, Yokosuka, 14, Japan

+81 46 826 2731

1-14 Kotani, Otani, Aomori, 02, Japan

+81 17 739 7310

83-153 Misawa-shimoyusawa, Misawa, 02, Japan

+81 176 51 9160

495-2 Tokko, Tokyo, 13, Japan

+81 476 32 0601

2-7-42 Hanmichibashi Hakata-ku, Fukuoka, 40, Japan

+81 92 433 0919

94-63 Zennyuji, Hongo-cho, Hiroshima, 34, Japan

+81 848 86 9919

856-3 Fumoto, Mizobe-cho, Kagoshima, 46, Japan

+81 995 58 2539

1-1 Centrair, Nagoya, 23, Japan

+81 569 38 8560

3-95 Toyosaki, Okinawa, 47, Japan

+81 98 840 2980

2f 1 Senshu-kuko-nakaTajiri-cho, Osaka, 27, Japan

+81 72 456 8787

758-136 Bibi, Sapporo, 01, Japan

+81 123 26 0919

569-83 Takamatsu-cho, Hakodate, 01, Japan

+81 138 57 0919

5-2-1 Haneda, Tokyo, 13, Japan

+81 3 3745 1190

1f 3-26-1 Hakata Eki-maeHakata-ku, Fukuoka, 40, Japan

+81 92 451 0919

9 Nakatonoda-cho, Higashi-9-joMinami-ku, Kyoto, 26, Japan

+81 75 681 0311

2-45 Noritakehontori, Nakamura, Nagoya, 23, Japan

+81 52 433 9190

1-1-1 Kumoji, Naha, 47, Japan

+81 98 867 4554

2-1-10 Dosho-machi, Chuo-ku, Osaka, 27, Japan

+81 6 6233 0303

2-7-2 Nambanaka, Naniwa-ku, Osaka, 27, Japan

+81 6 6632 1600

35-1 Higashikagura-cho, Higashikawa, 01, Japan

+81 166 83 0919

10-3-15 Miyashitadori, Asahikawa, 01, Japan

+81 166 24 0919

4-2-13 Kita-6-jo-nishi,kita-ku, Sapporo, 01, Japan

+81 11 746 0919

204 Yamada, Kutchan-cho, Kutchan, 01, Japan

+81 136 230 919

1-1-1 Kita-7-jo-higashiHigashi-ku, Sapporo, 01, Japan

+81 11 733 0919

2-1 Yaesu, Tokyo, 13, Japan

+81 3 3271 6643

2-13-1 Yoyogi, Tokyo, 13, Japan

+81 3 5358 5157

11-16 Shirokoekimae, Suzuka, 24, Japan

+81 59 392 5919

1-14-2 Shiroyama, Odawara, 14, Japan

+81 465 35 5731

1-9-25 Hirooka, Kanazawa, 17, Japan

+81 76 263 0919

901-36 Mukaitakayu, SugidoMashiki-machi, Mashiki, 43, Japan

+81 96 289 2353

284 Tobieda, Akae, Miyazaki, 45, Japan

+81 985 56 5007

4-16 Habaue, Matsumoto, 20, Japan

+81 263 33 1324

1842-4 Morizono-machi, Ōmura, 42, Japan

+81 957 54 3123

1428-1 Nichioji, Kita-ku, Okayama, 33, Japan

+81 86 294 3919

North Terminal 1f3-555 Hotarugaike-nishi-machi, Osaka, 27, Japan

+81 6 4865 3970

9476-187 Inuido, Saga, 41, Japan

+81 952 46 0919

2-315 Tsuruoka, Kushiro, 01, Japan

+81 154 57 3871

206-10 Memambetsu-chuoOzora-cho, Ozora, 01, Japan

+81 152 74 4177

1-3-5 Shintera Wakabayashi-ku, Sendai, 04, Japan

+81 22 297 1919

4-2-10 Minami-odori, Utsunomiya, 09, Japan

+81 28 634 1190

2367-1 YusaKonan-cho, Takamatsu, 37, Japan

+81 87 879 2157

719-37 Koseda, Yakushima-cho, Yakushima, 46, Japan

+81 997 49 4189

2-11-5 Tsuruya-cho,kanagawa-ku, Yokohama, 14, Japan

+81 45 311 0921

5-1 Shimobaru, Aki-machi, Kunisaki, 44, Japan

+81 978 67 3324

3-17-2 Kasuga, Nishi-ku, Kumamoto, 43, Japan

+81 96 312 0919

3 50 Morioka Ekimaedori, Morioka, 03, Japan

+81 19 653 6605

1f, 624 Tsuruga-nanase, Nagano, 20, Japan

+81 26 225 0919

2-4 Karuizawa-higashiKaruizawa-machi, Karuizawa, 20, Japan

+81 267 41 2919

3-20-26 Sakae, Naka-ku, Nagoya, 23, Japan

+81 52 269 0919

222-5 UshitanekoMoriyama Higashi, Ishigaki, 47, Japan

+81 980 84 4010

1-2-58 NishimiyaharaYodogawa-ku, Osaka, 27, Japan

+81 6 6394 4919

1-5-1 Ichinowatari, Hokuto, 01, Japan

+81 138 77 0919

Term 1st Flr, 3336-4 Sakaguchi, Shizuoka, 22, Japan

+81 548 29 2660

4-26-8 Higashi-ueno, Tokyo, 13, Japan

+81 3 3845 1671

2-15-2 Konan, Tokyo, 13, Japan

+81 3 5715 1190

3-1-21 Kuko-mae, Hakata-ku, Fukuoka, 40, Japan

+81 92 622 1885

1-6-5 Yasukata, Aomori, 02, Japan

+81 17 722 2369

3647-1 FunatsuFujikawaguchiko-machi, Fujikawaguchiko, 19, Japan

+81 95 821 0919

1-18 Yachiyo-machi, Nagasaki, 42, Japan

+81 95 821 0919

1-19-1 Nishi, Naha, 47, Japan

+81 98 868 4554

4-3 Matsubara-cho, Nikkō, 09, Japan

+81 288 54 0821

1-1-3 Shibata, Kita-ku, Osaka, 27, Japan

+81 6 6371 9354

6-7-11 Minami-8-jo-nishiChuo-ku, Sapporo, 01, Japan

+81 11 521 0919

10-4-165 Minami-1-jo-nishiChuo-ku, Sapporo, 01, Japan

+81 11 233 0919

3-3-6 Ebisu, Tokyo, 13, Japan

+81 3 3444 8400

1-16-14 Shibuya, Tokyo, 13, Japan

+81 3 6418 5512

3-27-4 Nishiasakusa, Tokyo, 13, Japan

+81 3 3843 9190

1-1-2 Hyakunin-cho, Tokyo, 13, Japan

+81 3 3204 1190

2-1-13 Kita-3-jo-nishiChuo-ku, Sapporo, 01, Japan

+81 11 233 0919

1-3-1 Kita-4-jo-higashiChuo-ku, Sapporo, 01, Japan

+81 11 232 0919

22-5 Wakamatsu-cho, Hakodate, 01, Japan

+81 138 22 0919

1-5-21 Minamisemba, Chuo-ku, Osaka, 27, Japan

+81 6 6268 0919

1-5-4 Nishi-ikebukuro, Tokyo, 13, Japan

+81 3 3980 0919

2-3-8 Sotokanda, Tokyo, 13, Japan

+81 3 3257 9060

5-15-1 Ginza, Tokyo, 13, Japan

+81 3 6226 3320

Tradepia Odaiba B12-3-1 Daiba, Tokyo, 13, Japan

+81 3 5579 0350

5-6-11 Shinjuku, Tokyo, 13, Japan

+81 3 5366 1190

Fujisoft Bldg 1f1-1 Sakuragi-cho, Naka-ku, Yokohama, 14, Japan

+81 45 210 0452

1936-11 Nihashi, Gotemba, 22, Japan

+81 550 84 0919

4-1 Omoro-machi, Naha, 47, Japan

+81 98 941 5452

2-9 Kasuga-cho, Atami, 22, Japan

+81 557 82 4588

6-12-4 Nishi-shinjuku, Tokyo, 13, Japan

+81 3 3346 8927

Budget car hire locations in Asia

86 Locations See all locations

Naia Terminal 1, Arrival, Pasay, NCR, Philippines

+63 917 594 8238

Naia Centennial Terminal 2, Pasay, NCR, Philippines

+63 917 594 8238

Naia Terminal 3, Pasay, NCR, Philippines

+63 917 594 8238

Vm Tower, Unit 105, Parañaque, NCR, Philippines

+63 917 594 8238

13 North Road Luang PrabangBan Viengmai, Luang Prabang, Laos

+856 7121 2131

19 Sayat Nova Ave, Yerevan, Armenia

+374 43 210303

37 Rustaveli Avenue, Tbilisi, Georgia

+995 32 223 41 12

Tbilisi International Airport, Tbilisi, Georgia

+995 32 223 41 12

390a Havelock Road, Singapore, Singapore

+65 1800 305 5390

Changi Apt Terminal 4, Singapore, Singapore

+65 6543 9114

Changi Apt Terminal 3, Singapore, Singapore

+65 6441 0764

Changi Apt Terminal 3, Singapore, Singapore

+65 6441 0764

Phnom Penh Intl Apo, Phnom Penh, Cambodia

+855 23 881 081

St 217 Boeung, Phnom Penh, Cambodia

+855 2388 4744

National Rd 6, Siem Reap, Cambodia

+855 63 766 565

St 217 Boeung, Phnom Penh, Cambodia

+855 23 884 744

No.268, Gaotie 3rd Rd., Houlong Township, Houlong, Taiwan

+886 266 206 620

2f, No 340-15 Chunghua Rd, Hsinchu City, Taiwan

+886 2 6620 6620

Arrival Terminal, Ubon Ratchathani, Thailand

+66 45 240 507

517/5 Moo 6 Airport Rd, Hat Yai, Thailand

+66 74 227 267

Grand Hotel & Plaza, Hua Hin, Thailand

+66 32 514 220

124/10 Moo 1 Borpud, Koh Samui, Thailand

+66 77 430 022

719/5 Mitraphab Rd, Muak Lek, Thailand

+66 44 341 654

24/1 Moo 4, Pluakdaeng, Rayong, Thailand

+66 38 954 352

73 Moo 3, Surat Thani, Thailand

+66 77 441 166

Domestic Arrivals Terminal, Bangkok, Thailand

+66 2 535 2143

79/1 Moo 6 Sukhumvit Rd, Chonburi, Thailand

+66 38 196 541

Phitsanulok-Bueng-Pra Rd, Phitsanulok, Thailand

+66 55 301 020

222 Moo 6 Maikhao, Phuket City, Thailand

+66 76 327 744

Khon Kaen Airport, Khon Kaen, Thailand

+66 43 468 820

Patong Merlin Hotel, Phuket City, Thailand

+66 76 292 389

19/23 Bldg A,royal City Ave, Bangkok, Thailand

+66 2 203 9294

201/2 Mahidol Rd, Chiang Mai, Thailand

+66 53 202 871

99 Moo 4 Borphud, Koh Samui, Thailand

+66 77 961 502

Arrival Terminal, Bangkok, Thailand

+66 2 134 4036

Ariival Terminal, Udon Thani, Thailand

+66 42 246 805

Arrival Terminal, Krabi, Thailand

+66 75 701 455

36/5 Moo 6 Maikao, Phuket City, Thailand

+66 76 205 396

42/35 M.3,petchakasem Rd, Khao Lak, Thailand

+66 76 410 274

Arrival Terminal, Hat Yai, Thailand

+66 74 227 268

170 Moo 12, Trang, Thailand

+66 75 572 159

Arrival Terminal, Nakhon Si Thammarat, Thailand

+66 75 845 233

Nakorn Phanom Airport, Nakhon Phanom, Thailand

+66 42 531 592

19/23 Building A, Bangkok, Thailand

+66 2 203 0225

2-39 Yamatodori, Kasugai, Nagoya, 23, Japan

+81 568 35 4433

4-170, Urasato, Midori-Ku, Nagoya, 23, Japan

+81 52 899 1880

2-1-16 Ekimaechuo, Saga, 41, Japan

+81 952 36 7321

Himeji Station 100, Himeji, 28, Japan

+81 79 225 8808

Higashi-Ku, Nagoya, Nagoya, 23, Japan

+81 52 932 1107

Kamijima, Hamamatsu, Hamamatsu, 22, Japan

+81 53 476 8543

Aizuma-Cho, Chiryu, Chiryū, 23, Japan

+81 566 81 4811

Nakahamada-Cho, Yokkaichi, Yokkaichi, 24, Japan

+81 59 359 1541

Kamiosuga-Cho, Higashi-Ku, Hiroshima, 34, Japan

+81 82 568 1662

Nakamura-Ku, Nagoya, Nagoya, 23, Japan

+81 52 589 0096

6-1-10, Nojihigashi, Kusatsu, 25, Japan

+81 77 565 5558

130-107 Takamatsu-Cho, Hakodate, 01, Japan

+81 138 36 2255

2 Souei-Cho, Kuwana, 24, Japan

+81 594 88 5555

14-10 Wakamatsu-Cho, Hakodate, 01, Japan

+81 138 242 277

772-1 Awanomiya, Oyama, 09, Japan

+81 285 223 611

2f, Masuya Building, Utsunomiya, 09, Japan

+81 28 635 1515

2-6-8 Keihinjima Ota-Ku, Tokyo, 13, Japan

+81 3 5755 0970

Kobe Dtn 2-2-13, Kobe, 28, Japan

+81 782 718 511

Oaza Akae, Miyazaki, Miyazaki, 45, Japan

+81 985 560 543

2-1-14 Oimatu, Miyazaki, 45, Japan

+81 985 230 543

Kouya-Machi Aoi-Ku, Shizuoka, Shizuoka, 22, Japan

+81 54 251 8543

Douhaku-Cho, Suzuka, Suzuka, 24, Japan

+81 59 375 7701

Ogoorikogane-Machi, Yamaguchi, Yamaguchi, 35, Japan

+81 83 974 1543

Narita International Airport, Narita, 12, Japan

+81 476 35 5300

1-22-7 Minamichitose, Nagano, 20, Japan

+81 26 267 6270

3-20 Kanosakaemachidori, Gifu, 21, Japan

+81 58 215 0496

2-13-37 Hirooka, Kanazawa, 17, Japan

+81 26 208 3661

7-13 Hane-Nishishin-Machi, Nagoya, 23, Japan

+81 564 64 6600

42-5 Hanada-Cho, Ishizuka, Toyohashi, 23, Japan

+81 532 39 6061

Sendai International Airport, Sendai, 04, Japan

+81 223 25 1511

1-4-13 Ichinowatari, Nanae, 01, Japan

+81 138 775 511

1-13-16 Takaramachi, Toyama, 16, Japan

+81 92 624 1570

1-8-19 Kanayama, Naka-Ku, Nagoya, 23, Japan

+81 52 323 1600

3-4-1 Ishie Aomori City, Aomori, 02, Japan

+81 17 757 9333

Fukui Ekimae 1-1-17 Hinode, Fukui, 18, Japan

+81 776 43 0233

2-1-37 Hohaccho, Fukushima, 07, Japan

+81 120 825 310

12-9 Karuizawa Higashi, Karuizawa, 20, Japan

+81 267 48 6061

6-6432-1 Kukokitamachi, Kitakyushu, 40, Japan

+81 93 474 0543

2-84 Shinkai Cho, Tokoname, Nagoya, 23, Japan

+81 569 36 3100

11-7 Tsubaki-Cho, Nagoya, 23, Japan

+81 52 459 3338

1-18-10 Hakataeki Higashi, Fukuoka, 40, Japan

+81 92 461 8255

9576, Inuido, Kawasoe-Machi, Saga, 41, Japan

+81 952 46 2088
FAQs about hiring a car in Asia
How much does it cost to hire a car in Asia?
On average a car hire in Asia costs R1 112 per day.
What is the most popular car hire in Asia?
Economy (Hyundai Accent or similar) is the most frequently booked car hire type in Asia.
What is the cheapest car hire agency in Asia?
In the past 72 hours, the cheapest car hires were found at THAIRENTACAR (R196/day), Sixt (R239/day) and Thrifty (R244/day).
What is the best car hire agency in Asia?
Based on ratings and reviews from real users on KAYAK, the best car hire companies in Asia are rentalcars.com (8,0, 89 reviews), Sixt (7,9, 87 reviews), and Budget (7,9, 73 reviews).
How can I find a car hire near me in Asia?
Take a look at our extensive car hire location map to find the best car hire deals near you.
Where should I hire a car in Asia?
Based on car searches on KAYAK. The most popular cities to hire a car in Asia are Bangkok (30% of total searches of users looking to rent a car in Asia). Manila (20%) and Kuala Lumpur (20%).
The rates displayed include all taxes and fees for hire cars for the class listed and were found by KAYAK users in the last 24 hours. Hires are subject to change and may not be available on all hire cars listed or dates of travel. Some hire car providers charge additional fees for other services (GPS, infant car seats, etc.). Please check the hire cars providers' sites.