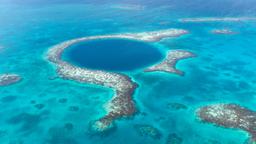 Find cheap flights from Johannesburg to Belize
Search hundreds of travel sites at once for deals on flights to Belize. Bundle your flight + hotel and save!
Top tips for finding cheap flights to Belize
High season is considered to be January, February and December. The cheapest month to fly to Belize is May.
FAQs - booking Belize flights
How does KAYAK find such low prices on flights to Belize?
How does KAYAK's flight Price Forecast tool help me choose the right time to buy my flight ticket from Johannesburg to Belize?
What is the Hacker Fare option on flights to Belize?
What is KAYAK's "flexible dates" feature and why should I care when looking for a flight to Belize?
Top airlines flying Johannesburg OR Tambo to Belize
Scores according to KAYAK customer reviews
7,2
American Airlines
Overall score based on 46 359 reviews
"AA is getting worse each month. The rank and file staff and cabin crews are down-right nasty and rude. They need to stop worrying about curing all of society's ills and get back to flying planes and doing it with a smile."
Pros: "I was able to sleep on the late night flight"
Cons: "Can't think of anything"
Pros: "The crew was awesome. At one point the attendant said the sky didn't have its morning coffee (because of turbulence) and it was really cute and really funny and just made me laugh through the stress of turbulence."
Cons: "Nothing!"
Cons: "I arrived on time to make my flight yet was denied the opportunity to board. Resulting in me being unable to do my lecture for UCLA and being late to my aunt's wedding."
Cons: "Too cramped"
Pros: "Appreciated the opportunity to upgrade at a reasonable price because the flight was so full"
Cons: "The "Miami based" crew were a little abrasive"
Cons: "Lady at the gate barely paid any attention to the line. I had to ask her whether or now I can proceed"
Pros: "The crew was pleasant. The flight was smooth even though we flew through clouds the whole way."
Cons: "If you don't purchase a seat in advance, the airline puts you in a middle seat even if the plane is not full. I don't really like that."
Cons: "In flight entertainment was broken"
Pros: "Good crew and service"
Cons: "Tough landing at DC but it was the wind"
Cons: "Sat on runway for 30 Minutes at the end of the flight."
Pros: "Movie selection and comfort of seats"
Cons: "They somehow "lost" luggage for half the hee passengers, and we had to wait for 2 hours by the carousel for them to "find" it. Totally unacceptable."
Pros: "Nothing"
Cons: "Everything"
Pros: "Crew did a great job!"
Cons: "Not much everything was smooth."
Pros: "Nice crew! Specifically remember Monica"
Cons: "Boarding was inconvenient and the plane was half empty, leaving the majority of the passengers in the back. I'm sure it's because of weight distribution but it's still kind of annoying."
Cons: "I have changed flights. Been delayed 5 times now. And still haven't left the USA."
Pros: "Variety of snacks and friendly service. Good entertainment selection."
Cons: "Signs for Finnair and AA were hard to find on departure."
Cons: "AA cancelled my direct flight, booked me on flights thru Dallas and did not notify me"
Pros: "Amazing and comfortable"
Cons: "We left a little late."
Cons: "Taxied for 45 minutes. 10 minutes to open the door. Had to walk .5 mile to get to customs. Had express pass because of connecting flight Still had to wait in line with express pass. Then had to transfer to new terminal. Trains out at ohare so buses. Waited another 30 minutes for a bus then 15 bus ride. Missed flight and had to set around for 4 hours for next. Totally unorganized. Not this way in Japan."
Pros: "Exit Row Seating"
Cons: "Delayed Flight 1 hour and 20 minutes"
Pros: "Flight left on-time and had open space"
Cons: "We paid to have extra leg room and our seats were not extra leg room. American made money on us paying for an upgrade we did not get. We should be given a refund, bad way to run a business and keep customers"
Cons: "Flight was about 1.5 hours late on departure, and on arrival in Miami had to wait for a gate for 25 minutes."
Cons: "The fact that it was a night flight and the lights were on 75% of the flight. They need to allow drinks to be an option."
Pros: "Boarding was smooth and quick."
Cons: "Lost our baggage while on our honeymoon. We were told it would show up to our destination the following morning and we would receive a call upon its arrival. Baggage didn't show up until three days later and we had to retrieve it at the airport. Was given incorrect information numerous times, also several of the customer service agents were very impolite and not helpful whatsoever. Not a great experience, will do my best to avoid flying AA in the future."
Pros: "First class is always comfortable"
Cons: "Headline tells it all. First thing passenger did when he sat down was hand flight attendant a$5 bill, which she accepted she made sure he and the others in row one were served preboard refreshment. The rest of us not, as she was so engaged with the favored passenger. Not good!"
Pros: "Flight was on time and crew was pleasant."
Cons: "Very small aircraft that didn't even have a working bathroom. All roll-ons had to be checked because overhead bins were too small to hold. Seats didn't recline and rows were too close. Very uncomfortable aircraft."
Pros: "Flight delayed due to no crew"
Cons: "Got hotel voucher for hotel with no rooms available"
Pros: "Not much."
Cons: "The flight was late due to maintenance and caused us to miss our connecting flight to Chicago. American Airlines customer assistance at the airport was absolutely terrible. They were rude and inconsiderate as they kept suggesting to fly standby. We shouldn't have to fly standby when it wasn't our fault why were late. They told us our bags would be ok going to Chicago and they we would make the flight, but we did not. I do not know why didn't wait for us considering there were 8 others that also missed the connecting flight. We had to fly to Denver and stay overnight with no luggage and catch a 7:00am flight to Chicago. The last surprise I received was my damaged bag when I got back to Chicago. Thank you for making this trip memorable in a terrible way. I will never book or recommend Kayak or use American Airlines again."
Pros: "The crew was very cheerful, professional, and helpful. The food was also surprisingly good."
Cons: "The entertainment system failed a few hours into the flight, which is a big problem for an 8 hour intercontinental flight."
Cons: "The boarding process."
Pros: "Appreciated how the pilot managed to get us to our destination about an hour faster than scheduled. This time the free gogoflight entertainment worked. Was able to watch a couple of movies without any technical problems."
Cons: "Because the flight arrived so early, there were no gates available to dock. As a result, we were in taxi-mode for almost 30 minutes. This pilot tried to do is a favor but ended up frustrating all of us. They didn't have enough food on the flight."
Cons: "Lost connection because previous flight was too late , had long wait. The space in the seat on the plane were quite small and the plan looked old, or not updated. It didn't have individual screen monitor for entertainment , which I think nowadays is expected; especially for a coast to coast flight."
Pros: "I love everything on my trip service, time, flight"
Pros: "I am happy to have made it to my final destination."
Cons: "This was a disappointing experience to say the very least. The boarding process in Quito was chaotic to say the least. The AA staff did not make an effort to maintain any kind of order. My husband and I are both enrolled in the AA frequent flyer program and had at least 6 people cut in front of us while on-line. When we finally approached the AA representative, Dayana Gómez, She was rude and not helpful. Our seats on the UIO-Dallas flight did not even recline. We sat completely upright for the duration of the 6 hour overnight night flight into Dallas."
Pros: "Nothing"
Cons: "Flight crew was very rude and seems she was not happy to attend customers request."
Pros: "Nothing"
Cons: "They did not compromise when I couldn't go, I understand no refund but I cancelled a few days after,"
Pros: "Got to watch movies"
Cons: "Need more leg room"
Pros: "The flight attendants were great."
Cons: "The flight was over an hour delayed. that meant I arrived home at 1am. That is a very rough morning."
Cons: "Will probably never choose to fly American Airlines again"
Pros: "On time departure and arrival"
Cons: "Boarding experience was terrible (no family boarding, very rude agents, slow). Flight was average with no communications from crew. Southwest Airlines whenever possible for now on..."
Pros: "cabin crew was nice and friendly. Very smooth and experienced pilot, nice take off and landings both ways."
Cons: "This was supposed to be an Iberia flight, but with code share nothing is as it seems. (Had to cancel previous flight on Scandinavian air as that turned into some Turkish Charter). These old birds were 30 years old, out of Arizona desert storage...former TWA, so no entertainment or power or anything. And, AA re-confirmation showed flight and ticket canceled! Said Iberia flight, Iberia said AA flight...yikes! Serious glitches and lost data...locator number erased! You see why I tried to take a foreign carrier."
Pros: "They didn't delay our flight so that was good. My boyfriend's name also didn't show up on the reservation at the kiosk. One of the employees was happy to help and found him on the reservation."
Cons: "Movies broken has to change seat"
Pros: "Crew was great"
Pros: "N/A"
Cons: "It took so long for me to leave this airport. I got there around 11:30pm and my flight wasn't till around 9:45am the next day and so when it came to that time they had cancelled my flight so I got another ticked for around 2pm and they didn't board that flight till around 4:30. My experience there was to much to handle. I was supposed to get to Colorado Friday night but didn't even get here time Saturday afternoon. Really upsetted me because I leave wednsday so I don't have enough time to be with my boyfriend. I honestly don't think I'll be flying American Airlines again"
Pros: "No comment"
Cons: "No food or drink given to me. Deliberately ignored by crew."
Cons: "Spent over 30 minutes taxiing because another plane was in our plane's gate."
Pros: "Ticket price is reasonable when I bought it 6 weeks before my trip."
Cons: "No entertainment. Plane is old and crowded. Boarding was very late. The rest was just ok."
Pros: "The plane was very clean and staff was very friendly."
Cons: "The United app did not update the boarding pass and the gate never appeared. Had to check the board at the airport. The flight was delayed. The entertainment in the flight was not up to par. There were hardly any new movies to watch and the software is old so the app kept on freezing when watching the movie."
Pros: "Spaciousness of the aircraft, friendliness of the crew and plenty empty seats!"
Pros: "No problems"
Cons: "More comfortable seats"
Pros: "The crew was great and very helpful. They properly stowed a box of crab legs someone had on the flight that wouldn't fit in the overhead."
Cons: "You gotta stop treating economy travelers like 2nd class citizens. The split level check-in at Newark is ridiculous with premium up top and easy to get to where there's literally 2-3 customers. Versus economy where you need to take an elevator & then wait. no check on policy for economy is silly too"
Cons: "Over 2 hours delayed for no notable reason"
Cons: "The the business class seat outlet is more comparable to premium economy. Never seen 2,4,2 in a business class.."
Cons: "Nothing extra but great crew. The seats on the new plane barely recline so that's a bit annoying but overall a good experience for an airline that doesn't have the best reputation"
Cons: "United Airlines could guide us to a new connecting flight much better given that we missed the our flights because of them."
Pros: "The flight was delayed by a couple hours, causing a missed connection in SFO. The United agents, both in PPT and SFO were greatly helpful in getting me rebooked and accommodated. A special shout out to the *captain* of this flight who helped sort me out, off the clock, after a long flight."
Cons: "The media screen at my seat didn't work at all."
Cons: "When boarding we were suddenly told that we're not allowed to take any carry-on and all this without prior notice as far as we knew. They just told us bluntly, our tickets are not eligible for any carry-on which ticked us off and they wouldn't budge."
Cons: "Food was not tasty at all"
Pros: "I received excellent treatment and will definitely use Kayak again"
Cons: "We booked Lufthansa and paid more for our ticket to have this airline. We ended up on a united flight which we did not want. They have no TVs and tiny seats which is absolutely ridiculous considering it's international travel. If we book one airline we expect to get the airline we paid for."
Pros: "Crew was very nice"
Cons: "Sits are very uncomfortable"
Pros: "The landing was one of the smoothest I have ever experienced on the Belize runway. And that is saying alot, as the runway is very rough!"
Cons: "Uncomfortable seating and temperature"
Cons: "Perhaps a choice of two items could be given for a snack."
Pros: "they gave a $100 voucher"
Cons: "Paid extra for carry on,couldnt sit by my wife,no screens but even if there was you now have to pay for an inflight movie,sucked"
Pros: "The layover in Denver worked out perfectly - no long wait. The first leg they announced Gate check early so there were no delays on boarding. On-time flight."
Cons: "The leg room. Small size of complimentary snacks. No United entertainment."
Pros: "Nothing"
Cons: "Awful communication from united about the delays. It was 'on time' up until after we were supposed to depart. Initially delayed a half hour then an hour then so on and so on. I live 5 minutes from the airport and could have handled differently with communication. United is THE WORST"
Pros: "Every thing"
Cons: "Nothing"
Pros: "The faxt tah I made it home same day"
Cons: "Having to be deferred 7 hrs from intended flight arrival"
Pros: "On time. Comfortable"
Cons: "Flight was cancelled, instead of a direct flight back, we had to go to Munich and then fly to LA"
Pros: "Same as above"
Cons: "Same as above"
Pros: "Well, at least they gave me a blanket to sleep with."
Cons: "You still have to pay to use tv, movies, and internet. The flight attendants did not give me any drink or snacks. They did not say goodbye or wish me a good time back home. Flying in the plane itself was awful, as it continuously shook even when weather was alright. The pilot seemed rude. No warnings from the pilot when we were going through bad weather - just a surprise "HANG ON" as the plane would shake in a frenzy. The chairs were also incredibly uncomfortable and very hard to relax on. I couldnt even sleep well, and it was an overnight trip. Seriously felt so disrespected by the crew and the company, and this experience was the same with all 4 flights I took (to portland and back). I will never again choose United."
Pros: "I got to where I was going."
Cons: "Leg room"
Pros: "Considering the rough weather "winds", the flight should have been riddled with turbulence from start to finish. Lucky for us, the pilot was so talented that everyone on board would have never known that we were passing through severe weather if they hadn't announced it over the PA."
Pros: "Went as expected"
Pros: "Wow- I was flat out told by the supervisor that "you used a travel agent, Kayak, how is this United's problem? This supervisor then confirmed that my 30 min connection was "on the screen, if you don't like it you shouldn't have booked it, since you used an agent we are not doing anything and it's not our problem". Offered to move me to the earlier flight for $775 per ticket. For a 2 hour flight that was only one leg and also same day. Disgusting people."
Cons: "The first two agents didn't understand what I was asking when I asked if we could switch to an earlier flight. Both, yes both, told me there were no seats available when I saw 4 first class seats on line. By the way, did I fail to mention that I had booked 2 International full fair first class tickets? To be treated like they were doing me a favor."
Cons: "No room for bags .."
Pros: "I didn't like anything. The only positive was the polite crew . The flight was terrible. The conditions was very bad."
Cons: "Bad conditions. Bad flight. Delayed and the airport is terrible . Thank you for the safe flight. But please upgrade the services"
Pros: "Staff were helpful, the flight took off on time and the trip was smooth."
Cons: "No complaints on any front."
Pros: "The courtesy of the attendants was good"
Cons: "snacks could be doubled"
Pros: "On Time!"
Pros: "Meh"
Cons: "Our seats were Infront of the emergency exit, couldn't relax. I'm 6'6" , so the incline if the back isn't comfortable and we couldn't recline. We had asked switching seats on our flight to Spokane because we were given the same seats. The airline told us seats were chosen at random and they couldn't control them so we had 4 legs of our two flights stuck in no reveling seats. I was very disappointed."
Pros: "Why's is there to like!!!?"
Cons: "No blanket.. No pllow"
Cons: "I was horribly cramped next to two passengers who used half my seat. Crew could see this and did nothing to help. There was no way to turn off the entertainment"
Cons: "Seats are not comfortable and no leg room"
Cons: "The cramped conditions. By the way, please add a "N/A" or "not relevant" or "not interested" option to your rating selections. Or allow categories to be left not rated. There was no entertainment on my flight and even if there was I probably wouldn't use it. I don't want to leave a rating at all for that but there's no way not to."
Cons: "My flight was canceled numerous times. The only good part was that, after the 1000th cancellation, I was moved to a non-stop flight."
Cons: "I didn't like that on the way to Philly I could watch movies on my device, but on the way back I would have had to pay to use the seat-back system."
Pros: "Not much to go wrong so not much to complain about. On time, smooth, pleasant, ideal!"
Pros: "It was just GOOOOD"
Cons: "Nothing"
Pros: "I liked that it got me to my destination"
Cons: "No entertainment, really uncomfortable, arm rest don't go up, planes are not cleaned from previous passengers, flight attendants hardly smile and don't interact as much as other airlines, delayed flights every time I fly with United."
Pros: "It was a nice plane, comfortable,the crew was friendly"
Cons: "Crew was late die to traffic which delayed or trip by almost an hour. They should leave 2 hours early like we passengers do."
Pros: "NEVER MADEW IT TO WYOMING ON THE WAS THERE."
Pros: "Nothing to complain about,"
Pros: "I like the crew and their friendly attitude. I also was happy to find a flight soon after I missed my first one without any repercussions."
Cons: "The entertainment now goes to you mobile device which is not too easy to set up unless you fly united frequently. The food was yuk. And it's hard to get comfortable at all. Also, why not have places to charge your device so you can watch the entertainment. That's it!"
Read more about American Airlines
Safety measures for airlines flying from Johannesburg to Belize
Airlines flying from Johannesburg to Belize have enacted additional safety measures and adjusted policies to better accommodate travellers. Policies vary by airline.
Heightened sanitation
Daily cleaning, installation of cabin HEPA filters on flights from Johannesburg to Belize
Mandatory masks
Masks required on board, masks provided on flights from Johannesburg to Belize
Social distancing seating
Middle seats unavailable to book on flights from Johannesburg to Belize
Pre-flight testing
Testing for antibodies, testing for symptoms for flights from Johannesburg to Belize
Book cheap flights from Johannesburg to Belize
Recent return flight deals
Search by stops
Search by airline
Search by price
Johannesburg - Belize Flights